---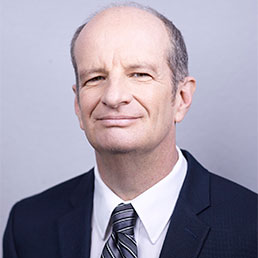 Marcellus Buchheit
President and CEO – Wibu-Systems USA
Marcellus Buchheit was awarded his Master's degree in computer science by the University of Karlsruhe in 1989. As a professional computer scientist, Marcellus Buchheit knows professional software development inside out. He also has profound knowledge of encryption technology, Internet standards, hardware controls and Windows development (having authored a standard reference work in the field). As Regional Director at Microsoft, he monitored PC software trends and Internet standards between 1996 and 2004.
---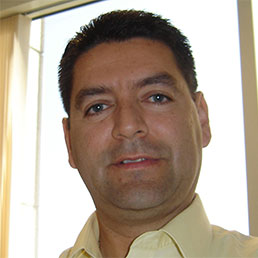 Miguel Corcio
Group Manager, Automation, Electricity & MES - Nestlé USA and Nestlé Canada
Miguel Corcio has over 30 years of experience in managing engineering and technical challenges in the manufacturing area. As Group Manager for Electricity, Automation & Manufacturing Execution Systems for Nestle USA, Miguel is responsible for all Manufacturing Execution Systems in the US & Canada. Miguel's role includes functional guidance, compliance, standardization, continuous manufacturing improvement, workforce development, capital investments, operational innovations and renovations embracing deployment of IoT platforms and solutions, thus enabling manufacturing facilities to achieve high performance targets, manufacturing flexibility and cost improvements.
---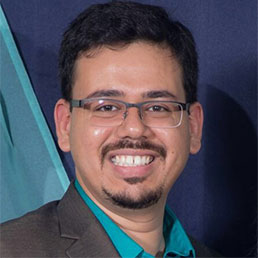 Nisarg Desai
Product Manager - GMO Internet Group - GlobalSign
Nisarg is a product manager with experience in software engineering and leadership spanning the information and cybersecurity, hospitality services, and business consulting industries. With a background in computer science and engineering management, he has worked in various technology domains – enterprise security, software virtualization, datacenter systems and computer networking.
As Product Manager of IoT at GlobalSign, Nisarg is responsible for market analysis of the IoT security space, developing technology and business partnerships, defining IoT product needs, as well as product design and development. He is actively involved in several IoT industry groups, including the Industrial Internet Consortium.
---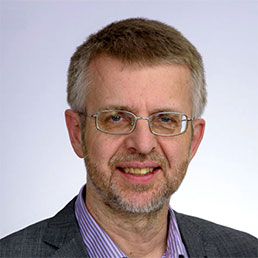 Andrew Ginter
VP Industrial Security - Waterfall Security Solutions, LTD
Andrew Ginter is the Vice President of Industrial Security at Waterfall Security Solutions. He spent 30 years leading product development teams producing networking, industrial control systems, IT/OT middleware, and industrial cyber-security products. Andrew is the author of "SCADA Security - What's broken and how to fix it." He is the co-chair of the ISA SP-99 WG1 working group, and represents Waterfall Security Solutions to NIST, NERC-CIP, IIC, and other cyber-security standards bodies.
---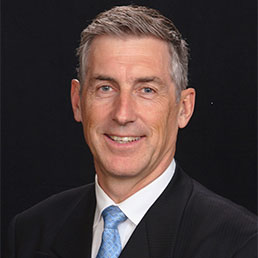 Jean-Pierre LeBlanc
Solutions Engineer - ISOSISU, LLC
Jean Pierre LeBlanc is one of the co-authors of the IIC Security Framework. He is an active member of the IIC Security and Architecture working groups. Over the past 15 years, he has held a broad range of senior technical positions in public (Sun, SCO, Borland, Nokia, and Alcatel-Lucent) and private companies (Cellon, Esmertec, VirtualLogix, QIWI, Skinit and CDX) in the software and mobile marketplaces.
Jean Pierre has been an innovator and change agent throughout his career having delivered many first-of-kind market leading products and driving architectural change. He holds a Master's degree in Computer Engineering and Bachelor's degree in Engineering Management from the Royal Military College of Canada (RMC). He served as an Assistant Professor in the Computer Engineering department at RMC and was a lecturer in the Information System department of UCSC. An avid sportsman, Jean Pierre loves playing ice hockey and broad range of other sports including triathlon, biking, tennis, golfing and skiing
---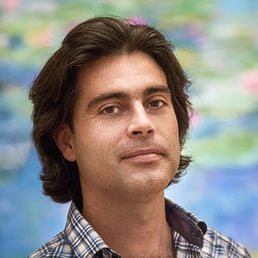 Dr. Jesus Molina
Security Consultant - Fujitsu and
Co-Chair, Security Working Group - Industrial Internet Consortium
Jesus Molina is a leading security expert in IoT and industrial security. He represents Fujitsu as co-chair at the Security Working Group for the Industrial Internet Consortium. Jesus has presented on offensive and defensive security technologies at top security conferences, including Blackhat, Defcon Security, Usenix Security, and IEEE Security, and his research has been featured in publications including Wired and The Register. He also has dozen of patents published covering a wide range of security technologies, from e-commerce to virtualization. Jesus holds a M.S. and a Ph.D from the University of Maryland.

---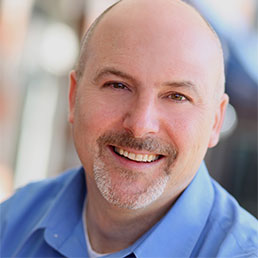 David Nelson
Associate Technical Fellow/Chief Strategist for IoT / Cloud Computing - The Boeing Company
Co-chair: Innovation Task Group - Industrial Internet Consortium
David Nelson is an Associate Technical Fellow at The Boeing Company and is currently the Chief Strategist for IoT / Cloud Computing. In this role David is responsible for supporting the long term direction and short term implementation of the internal and external cloud / IoT strategy. A 32 year veteran of Boeing, David's primary work has been around emerging technologies. He has co-authored several books and speaks at industry forums and regional groups.
---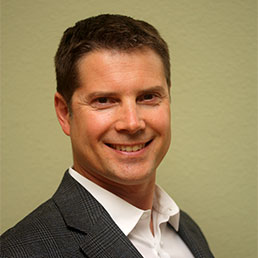 Sven Schrecker
Chief Architect, IoT Security Solutions - Intel
Co-Chair, Security Working Group - Industrial Internet Consortium
Sven Schrecker is the Chief Architect for Intel's IoT Security Solutions Group. He is responsible for open, standards-based platforms to enable end-to-end security across both existing (brown field) and new (green field) technologies, leveraging hardware and software solutions to demonstrably increase security focused at Embedded and Industrial deployments. He is also the co-chair of the Security Working Group for the Industrial Internet Consortium, founded by Intel, Cisco, AT&T, IBM, and GE. He is listed as an inventor on over three dozen security-related patents either pending or granted.

---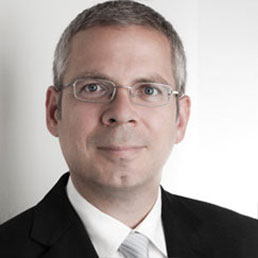 Dirk Slama
Director of Business Development - Bosch Software Innovations (SI)
Steering Committee Member and Testbed Sponsor - Industrial Internet consortium
Dirk Slama is Director of Business Development at Bosch Software Innovations (SI). Bosch SI is spearheading the Internet of Things (IoT) activities of Bosch, the global manufacturing and services group. Dirk has over 20 years experience in very large-scale distributed application projects and system integration, including SOA, BPM, M2M and most recently IoT. He is representing Bosch at the Industrial Internet Consortium and is active in the Industry 4.0 community. His international work experience includes projects for Lufthansa Systems, Boeing, AT&T, NTT DoCoMo, HBOS and others. Dirk is a frequent speaker at conferences, as well as co-author of four successful books, including "Enterprise IoT". As Conference Chair of the Bosch ConnectedWorld, Dirk helps shaping the IoT strategy of Bosch. He holds an MBA from IMD Lausanne as well as a Diploma Degree in Computer Science from TU Berlin.
---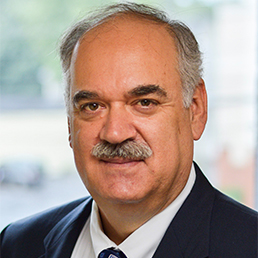 Dr. Richard Mark Soley
Executive Director – Industrial Internet Consortium

Dr. Richard Mark Soley is Executive Director of the Industrial Internet Consortium and is responsible for the vision and direction of the organization. In addition to this role, Dr. Soley is Chairman and CEO of the Object Management Group (OMG) – an international, nonprofit computer industry standards consortium -- and Executive Director of the Cloud Standards Customer Council – an end-user advocacy group.
Previously, Dr. Soley was a co-founder and former Chairman/CEO of A. I. Architects, Inc., maker of the 386 HummingBoard and other PC and workstation hardware and software. Prior to that, he consulted for various technology companies and venture firms on matters pertaining to software investment opportunities. Dr. Soley has also consulted for IBM, Motorola, PictureTel, Texas Instruments, Gold Hill Computer and others. He began his professional life at Honeywell Computer Systems working on the Multics operating system. A native of Baltimore, Maryland, U.S.A., Dr. Soley holds bachelor's, master's and doctoral degrees in Computer Science and Engineering from the Massachusetts Institute of Technology
---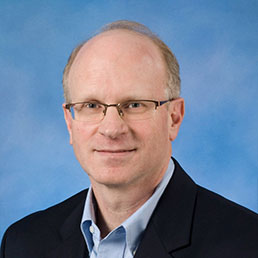 Jim Wetzel
Director – Global Reliability – General Mills Inc.

Jim is currently the Director – Global Reliability at General Mills Inc. He has 36 years of industry experience, starting with 6 years in the Plastics Industry and 30 years in the Food Industry with GMI. While at General Mills, Jim has had roles in proprietary machine design, Manufacturing System Improvement and Optimization, Cheerios and Wheaties Product Improvement, System Engineering, Control System Application Development, MES Application Development and Platform Center of Excellence.
In Jim's current role he is responsible for improving the existing asset base in GMI Manufacturing Plants across the Globe. Our mission is to improve, sustain and extend the life of our assets. This function is responsible for technology, standardization, reliability and maintenance. In addition, Jim is responsible for developing the technical mastery for all of engineering. In Jim's most recent role he was responsible for Manufacturing Execution Systems, Enterprise Manufacturing Intelligence, Maintenance Applications, Engineering Tools (Enterprise project and portfolio management, Process Simulation and Sharepoint/Collaboration for the Technical Community), Control and Information Technical Innovation and Next Generation Application Architecture.
In 1993 Jim led the development of General Mills' MES system. Today it is installed in all of their North American locations and 70% of International. It has driven significant productivity and quality improvements. This system captures more than 700 Billion data points a day across the enterprise and delivers many of the KPI's and improvement insight for GMI Supply Chain as well as core MES functionality. Jim is the current Chairman of the Board of the SMLC , Smart Manufacturing Leadership Coalition.
---