Speaker Bios
---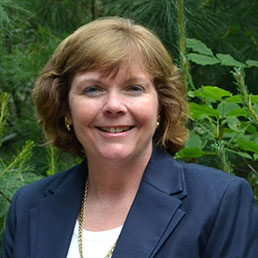 Lynne Canavan - VP, Program Management - Industrial Internet Consortium
Lynne Canavan is Vice President at the Industrial Internet Consortium and is responsible for the development, marketing and day-to-day management of the IIC. Lynne oversees the activities of the Consortium's Working Groups, member services and broader ecosystem initiatives. She is an active participant in IoT events and most recently served as Chair of the Program Committee for IOT Solutions World Congress. Previously, Lynne was a Senior Manager at IBM working with its largest alliance partners.
---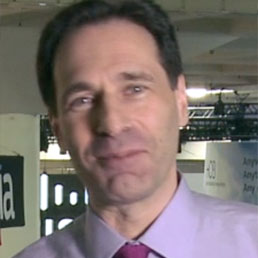 Francis Cianfrocca - CEO - Bayshore Networks
Francis Cianfrocca is the inventor of the Bayshore cybersecurity platforms. He is a recognized IoT industry visionary and evangelist, trusted by Fortune 100 CIOs and CSOs. He guides Bayshore's technology vision, provides critical strategic direction, directs our customer relationships, and inspires the executive and technical management teams.
A strong speaker and writer, Francis has developed a significant following on subjects relating to technology, cybersecurity, and national economic and security policy. He is a noted expert in the fields of data security, computer-language design, compiler implementation, network communications and large-scale distributed application architectures. He recently presented at the IoT World Forum, the Industrial Internet Consortium, the IoT Global Innovation Forum, the RSA Security Conference, OWASP, ATX Design News, Interop, and ICS-ISAC, among others.
Francis holds several issued and pending patents. He is a strong advocate for open source software development. He has created several widely used open projects, including the Ruby Net/LDAP library and the EventMachine high-speed network-event management system. In the 1990s Francis founded Heldenleben Corp., where he developed HeldenPort, the world's first compiler for a graphical 4GL, and Tempest Software Inc., a venture-backed middleware software company. He attended the Eastman School of Music and the University of Michigan. He is also a member of the 2000 class of Henry Crown Fellows at the Aspen Institute.
---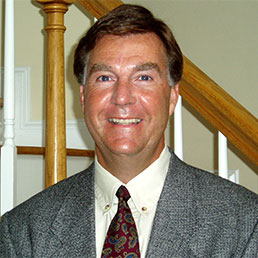 Brian Dalgetty - Director of Marketing, Internet of Things Division - IBM Analytics
Brian currently leads the Marketing and Portfolio team for IBM's new Internet of Things division, within the Analytics business unit. This role includes covering a portfolio of Engineering Solutions, Operations Solutions, Business Transformation Solutions, and managing an Industry Strategy and Go To Market team.
Brian has more than 25 years of Systems & IT experience with a focus on; developing new products, building new brands, launching industry solutions and starting new businesses. He has led product development, systems engineering, solutions management, product management and marketing teams responsible for the design of laptops, handhelds, desktops, servers, printers, software and Internet of Things solutions.
He began his career at IBM in printer product development responsible for the electromagnetic design of serial dot-matrix print heads. Additional assignments at IBM have included:
Systems Engineering Manager for Desktop Products: managing teams of engineers responsible for the all aspects of electrical, mechanical, and software product development.
Mobile Brand Manager: responsible for launching the ThinkPad i Series notebook product line.
Director of Desktop Product Management: managing the team responsible for IBM's workstations, commercial, and consumer desktop products.
Director of Market Development and Alliances: responsible for developing wireless, security, manageability solutions and creating industry alliances with companies including; Intel, Cisco, Microsoft, Nokia, Nextel, Kodak, and RSA.
Director and GM of the Sensor Solutions business, focused on developing targeted industry solutions using wireless and sensor-based technologies like RFID that enable Machine to Machine (M2M) interactions and support the Internet of Things (IoT).
Director of IBM Smarter Cities Product Management & Strategy team responsible for building a new portfolio of software solution products to improve city services across; City Operations & Planning, Public Safety, Emergency Response, Water Management, Transportation, Ports, Airports, and Stadiums.
Director of Continuous Engineering responsible for Product & Systems Development and Rational Industry Solutions marketing.
Brian earned a bachelor's and a master's degree in Mechanical Engineering from the Massachusetts Institute of Technology (MIT). He completed his master's thesis in the MIT robotics laboratory optimizing the design and system performance of a direct drive robotic arm.
---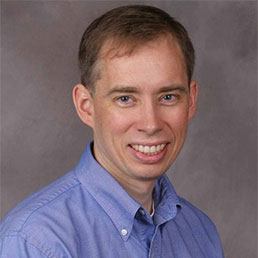 Steve Hanna - Senior Principal - Infineon Technologies
Steve Hanna is a Senior Principal at Infineon Technologies. He is an active member of the Industrial Internet Consortium's Security Working Group and a Liaison Representative from Trusted Computing Group, where he co-chairs the Embedded Systems Work Group and the Internet of Things Sub Group. Hanna is the author of several IETF and TCG standards and published papers, an inventor or co-inventor on 43 issued U.S. patents, and a regular speaker at industry events such as Interop and the RSA Conference. He holds a Bachelor's degree in Computer Science from Harvard University.
---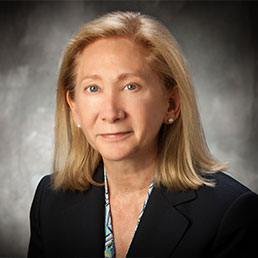 Beth Hoenicke - Senior ICS Strategist - Johns Hopkins University, Applied Physics Laboratory
Beth is a senior cyber security and systems engineering professional specializing in information security, cyber policy/strategy and critical infrastructure support in the defense, intelligence and public sector domains. She has consulted for aviation, telecommunication, and industrial institutions and defense partners in the areas of cyber intelligence, SCADA, biometrics and wireless security providing a systems engineering approach to secure technology projects. She has deep experience working with insider threats, threat mitigation, large scale complex systems engineering projects, and best practices.
Prior to joining Johns Hopkins Applied Physics Laboratory, Beth was a Senior Systems Security Engineer with Booz Allen and held senior technical positions with SAIC, Rocketdyne Division and Rockwell International leading product development, test, design, and integration teams. Her prior experience also includes a flight system engineer on the Space Shuttle and a flight test engineer on various classified military control systems.
---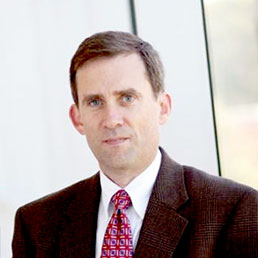 Jeff Lund - Senior Director, Product Line Management, Industrial IT Division - Belden, Inc
Jeff Lund is the senior director of product line management in Belden's industrial IT group. He is responsible for Belden's vision and product initiatives related to the Industrial Internet of Things as well as for coordinating and driving cyber security and wireless product direction across Belden industrial IT product groups. He also serves as Belden's primary representative at the Industrial Internet Consortium, where he is co-chair of the marketing working group. Jeff has over 20 years of Industrial IoT experience working with manufacturers and integrators to add intelligence and networking to devices for industrial, building automation, transportation system and smart grid use. Jeff has a MBA from Wharton and a B.Sc. in Electrical and Computer Engineering from the University of California.
---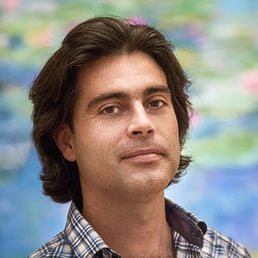 Dr. Jesus Molina - Security Consultant - Fujitsu; Co-Chair, Security Working Group - Industrial Internet Consortium
Dr. Jesus Molina is a leading security expert in IoT and industrial security. He represents Fujitsu as co-chair at the Security Working Group for the Industrial Internet Consortium. Jesus has presented on offensive and defensive security technologies at top security conferences, including Blackhat, Defcon Security, Usenix Security, and IEEE Security, and his research has been featured in publications including Wired and The Register. He also has dozen of patents published covering a wide range of security technologies, from e-commerce to virtualization. Jesus holds a M.S. and a Ph.D from the University of Maryland.
---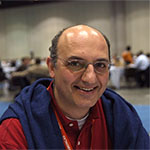 Dr. Dimitrios Pendarakis – Principal RSM & Senior Manager, Secure Systems Group, IBM T.J. Watson Research Group
Dr. Pendarakis is a Principal Research Staff Member and Senior Manager of the Secure Systems Group at the IBM T.J. Watson Research Center. His current research interests are in the areas of hardware-enabled security, cyber infrastructure security, virtualization and cloud computing security and security analytics. In his position, Dr. Pendarakis directs several research projects that are developing new technologies targeted for commercialization in IBM products and services. Dr. Pendarakis received his Ph.D. degree in Electrical Engineering from Columbia University, NY, NY.
---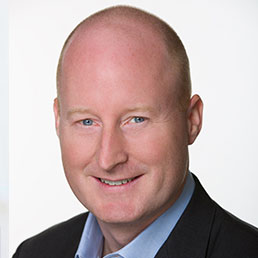 Brian Witten - Senior Director Engineering - Symantec
Brian Witten is Senior Director of Internet of Things (IoT) at Symantec. Over the past few years, Brian has led engineering on Android, Symantec Endpoint Protection (SEP.cloud), and reputation-based security for enterprise, as well as encryption and identity technologies. Prior to that, Brian created Symantec Government Research Labs and Symantec Research Labs Europe, as well as several new technologies now used in Symantec's enterprise and Norton consumer offerings. An experienced information security expert, Brian has worked closely with leading universities, government organizations, and industry partners in information security for 19 years. Prior to joining Symantec, Witten worked at the Defense Advanced Research Projects Agency (DARPA), the U.S. military's central research and development organization charged with sponsoring revolutionary, high-payoff research, where he managed an R&D investment portfolio of more than $150 million in U.S. and international efforts.
---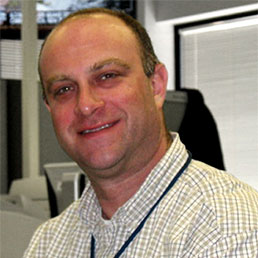 Mike Firstenberg - Director, Industrial Security - Waterfall Security
Mike Firstenberg is the Director of Industrial Security for Waterfall Security. Mike brings almost two decades of experience in Control System Security, specializing in Control System Cyber Security. With a proven track record as a hands-on engineer - researching, designing, and implementing strategic security solutions, Mike has an established background working with governmental institutions, regulatory authorities, and industrial utilities. The former chair of the American Water SCADA Council, Mike studied Computer Science, Chemical Engineering, and Mathematics at the University of Pennsylvania, and has served as a speaker and panelist at numerous conferences and events.
---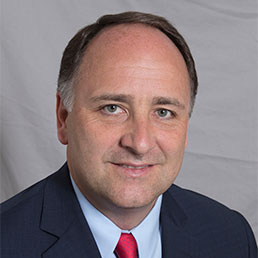 Tim McKnight - Global Chief Information Security Officer - GE
Tim McKnight is Global Chief Information Security Officer for GE. Tim is responsible for leading GE's information security and risk efforts across the enterprise. Prior to joining GE, Tim was executive vice president information security and technology risk for Fidelity Investments. This role included setting the corporate information security and technology risk vision and strategy in the areas of governance, policy, awareness, project management, audit, assessment, incident response, operations, technical investigations, business continuity and disaster recovery.
Tim's leadership extends to key industry groups: he has been chairman of the Internet Security Alliance since 2011, and has been a board member of the National Board of Information Security Examiners since 2010. He has served as an adjunct professor at Georgetown University, teaching graduate and undergraduate courses in digital forensics, and his professional experience also includes executive leadership roles at Northrop Grumman, BAE Systems and Cisco Systems. Mr. McKnight began his career at the Federal Bureau of Investigation (FBI), where he spent nine years and served as lead investigator for all National Infrastructure Protection Center matters, including high-tech crimes, corporate espionage, foreign counterintelligence and telecommunications fraud.
Tim received his bachelor of arts degree from Rutgers College. Tim is a certified information systems security professional and has completed training with the National Security Agency in the areas of information security assessment methodology, operating secure networks and advanced system security and exploitation. In addition, Tim served as a police training instructor with the FBI. He and his wife have two children.