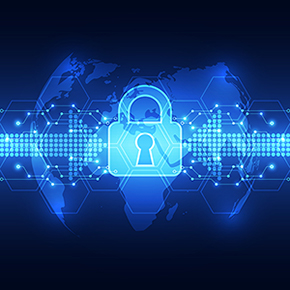 Driving Secured Digital Transformation
WHEN: May 10, 2018 - 8:30am to 4:00pm CST
WHERE: Mystic Lake Event and Conference Center,
2400 Mystic Park Blvd, Prior Lake, MN 55372
Travel Information
WHO: Open to the public
HOSTS: Entrust Datacard & Industrial Internet Consortium
COST: Complimentary, PRE-REGISTRATION IS REQUIRED
CONTACT: [email protected]
Follow us: @IIConsortium

HAS THE INTERNET OF THINGS MADE YOUR SYSTEMS MORE VULNERABLE TO ATTACK?
The power of the industrial Internet of Things (IoT) gives companies much more control over Industrial Control Systems (ICS). IoT enables them to take advantage of powerful solutions for cost-savings, decision-making and enhancing business processes. But with big benefits come big risks. In many cases, infrastructure security becomes so vital that disruption would have serious impacts on health, safety, security, societal well-being and could even effect government functions.
TRANSFORMING SECURITY FOR CRITICAL INFRASTRUCTURES
Join the Industrial Internet Consortium, Entrust Datacard, Harman, ADLINK, Gemalto, eMcREY and others for an educational forum where we will discuss emerging trends and techniques to combat cybersecurity threats within Industrial Control Environments such as energy & utilities, power plants, factories, warehouses and transportation systems.
What you will learn:
Ways to improve visibility to industrial networks and assets and improve operational efficiency
How to uncover risks and process anomalies and steps you can take to enhance resiliency
Techniques for threat detection, integration with IT/OT environments and how to leverage machine learning and artificial intelligence to automate and monitor your ICS
Industrial Internet Consortium security best practices, frameworks and models for enterprise-grade secure solutions.
---
agenda
time
presentation
8:30am
Check-in & Breakfast
9:30am
Introductions & Kickoff

Josh Jabs, VP. Office of the CTO and GM IoT Solutions, Entrust Datacard

9:45am
Welcome Address

Todd Wilkinson, President and CEO, Entrust Datacard

10:00am
Opening Keynote: Solving IIoT Security Challenges

Richard Soley, Executive Director, Industrial Internet Consortium

10:30am
Joint Presentation

Thomas Burke, Executive Director and President, OPC Foundation
Darek Kominek, Marketing Leader, Honeywell

11:00am
Break
11:15am
Entrust Datacard Keynote: Cyber Security For an IoT-Enabled Smart Enterprise

Ranjeet Khanna, Director Product Management – IoT and Embedded Security, Entrust Datacard Inc.

11:45am
IIoT Security Case Study

Joe Speed, CTO of ADLINK IoT Solutions & Technology

12:15pm
Lunch & Demos
1:30pm
Panel Session: Business Viewpoints and Resources for Securing the Industrial Internet

Toby McClean, Director of IoT Technology and Innovation, ADLINK Technology, Inc.
Nisarg Desai, Director of Product Management, GMO Internet Group, GlobalSign
Dan Yarmoluk, Director of Business Development, ATEK Access Technologies, LLC
Moderated by: Steve Hoffenberg, IoT & Embedded Technology, VDC Research

2:15pm
Securing the Connected Enterprise. It's Only a Matter of Time. Will You Be Ready

Nitish Shrivastava , Director, Engineering, Harman Connected Services

2:45pm
Break, Networking & Demo
3:15pm
Panel Session: Fundamentals for Building Secure Systems

Ken Hoyme, Director, Product and Engineering, Boston Scientific
David Madden, Senior Director of Business, Gemalto
Paul Pazandak, Director of Research, Real-Time Innovations (RTI)
Moderated by: Dr. Richard Soley, Executive Director, Industrial Internet Consortium

4:00pm
Closing/Wrap-Up