Speaker Bios
---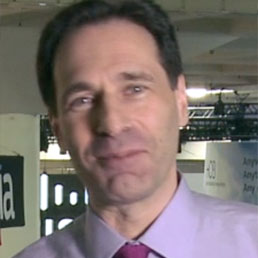 Francis Cianfrocca - Founder & Chief Scientist - Bayshore Networks
Francis Cianfrocca is the inventor of the Bayshore cybersecurity platforms. He is a recognized IoT industry visionary and evangelist, trusted by Fortune 100 CIOs and CSOs. He guides Bayshore's technology vision, provides critical strategic direction, directs our customer relationships, and inspires the executive and technical management teams.
A strong speaker and writer, Francis has developed a significant following on subjects relating to technology, cybersecurity, and national economic and security policy. He is a noted expert in the fields of data security, computer-language design, compiler implementation, network communications and large-scale distributed application architectures. He recently presented at the IoT World Forum, the Industrial Internet Consortium, the IoT Global Innovation Forum, the RSA Security Conference, OWASP, ATX Design News, Interop, and ICS-ISAC, among others.
Francis holds several issued and pending patents. He is a strong advocate for open source software development. He has created several widely used open projects, including the Ruby Net/LDAP library and the EventMachine high-speed network-event management system. In the 1990s Francis founded Heldenleben Corp., where he developed HeldenPort, the world's first compiler for a graphical 4GL, and Tempest Software Inc., a venture-backed middleware software company. He attended the Eastman School of Music and the University of Michigan. He is also a member of the 2000 class of Henry Crown Fellows at the Aspen Institute.

---
Jason Dies - President - Pitney Bowes Document Messaging Technologies.
Jason Dies is President, Document Messaging Technologies at Pitney Bowes. In this role, Jason leads the company's global production mail business for enterprise-level clients, including some of the world's largest banks, insurers and telecom companies. Core products within this segment include high-speed, high-volume inserting equipment, customized sortation products for mail and parcels and high-speed digital color printing systems that create high-value, relevant, timely and targeted customer communications.
Prior to joining Pitney Bowes, Jason was General Manager, Public Sector for IBM Global Technology Services, North America where he was responsible for driving revenue, profit, sales, delivery and customer satisfaction for clients in the State & Local Government, Healthcare, and Education industries focusing on IT strategic outsourcing.
During his career at IBM, Jason led teams in North America, Europe and Asia, and held leadership roles across diverse business units including services, hardware, client relationship management, marketing and business partner organizations.
Jason graduated from Cornell University with a Bachelor of Arts in Government, and holds a Masters of Arts in Political Science from the University of Pennsylvania. He resides in Fairfield, Connecticut with his wife and two daughters.

---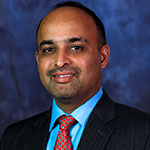 Sudarshan Krishnamurthi - Senior Manager – Business Strategy, Cisco Systems.
Sudarshan Krishnamurthi is a Senior Manager at Cisco Systems with over 20+ Years of experience in the Technology industry. He leads the Business Strategy function for Education Services within Cisco. He also leads the Strategy and Portfolio Workgroups for the IoT Talent Consortium, which is a industry initiative to address Skills gaps for IoT and Digitalization Jobs of the future. He has worked with many Industry Partners including Rockwell Automation, Panduit to help create the first skills based training and certification program, called "CCNA Industrial", for IT-OT Convergence on the Industrial Plant Floor. Cisco and Rockwell have to-date jointly trained and certified over 1000+ individuals with the CCNA Industrial Curriculum.
His interests include technology trends and its impact on businesses, Governments and the Society overall with special emphasis on Emerging countries. He has a Masters Degree in Electrical Engineering from Santa Clara University and an Executive MBA from Northwestern University's Kellogg School of Management.

---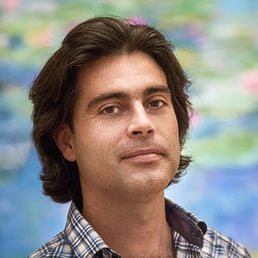 Dr. Jesus Molina - Security Consultant - Fujitsu
Jesus Molina is a leading security expert in IoT and industrial security. He represents Fujitsu as co-chair at the Security Working Group for the Industrial Internet Consortium. Jesus has presented on offensive and defensive security technologies at top security conferences, including Blackhat, Defcon Security, Usenix Security, and IEEE Security, and his research has been featured in publications including Wired and The Register. He also has dozen of patents published covering a wide range of security technologies, from e-commerce to virtualization. Jesus holds a M.S. and a Ph.D from the University of Maryland.
---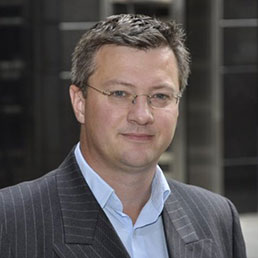 Jim Morrish - Founder & Chief Research Officer - Machina Research
Jim is a respected telecommunications industry expert, with over 20 years' experience in strategy consulting, operations management and telecoms research.
He has worked on-site in over 30 countries worldwide, including in Africa, Asia, Europe, the Middle East and North America. Previous experience includes strategy consulting for Booz Allen & Hamilton, Head of department at the BBC and also freelance consultancy. At Cable & Wireless he was Secretary to both Operating and Executive Boards of the Business Networks division and project managed the restructuring of that entity as Cable & Wireless Global Markets. He was a founding shareholder in the AIM-listed Avanti Communications and is an experienced conference speaker including blue chip events such as the IET's Pinkerton Lecture and the GSMA's Mobile World Congress.
Jim is a co-author of the Ignite|IoT project management framework and the accompanying book entitled "Enterprise IoT" and he is a contributing author to "Machine-to-Machine (M2M) Communications". He is a member of the Global Advisory Body for the Institution of Engineering and Technology (IET) India IoT Panel and regularly participates as a judge for IoT industry awards, including Total Telecom and the GSMA and is Chair of the judging panel for the LoRa Alliance Global IoT Challenge for Innovation. He is co-chair of the Industrial Internet Consortium's Business Strategy and Solution Lifecycle Working Group and is responsible for the addition of the terms Low Power Wide Area (LPWA) networking and Subnet of Things (SoT) to the lexicon of the IoT.
He is currently Programme Committee Co-Chair for the Geo-IoT conference and a member of the International Advisory Panel for the IoT Asia conference.
He holds an MA in mathematics from Oxford University.

---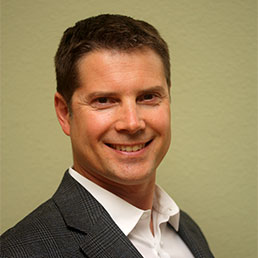 Sven Schrecker - Chief Architect, IoT Security Solutions - Intel
Sven Schrecker is the Chief Architect for Intel's IoT Security Solutions Group. He is responsible for open, standards-based platforms to enable end-to-end security across both existing (brown field) and new (green field) technologies, leveraging hardware and software solutions to demonstrably increase security focused at Embedded and Industrial deployments. He is also the co-chair of the Security Working Group for the Industrial Internet Consortium, founded by Intel, Cisco, AT&T, IBM, and GE. He is listed as an inventor on over three dozen security-related patents either pending or granted.

---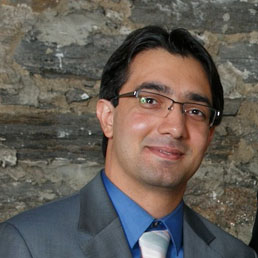 Hamed Soroush - Research Security Engineer - Real-Time Innovations
Dr. Hamed Soroush, is a Research Security Engineer at Real-Time Innovations (RTI). His expertise spans areas including security, privacy, forensics, networking and critical cyber-physical systems. He currently co-chairs the IIC Security Working group. As a leading member of the RTI Security Team, he has been involved in development and implementation of the security specification for the Data Distribution Service (DDS) standardized by the OMG. >Dr. Soroush holds a Ph.D. in Computer Science from the University of Massachusetts, Amherst and a Master's degree in Information Networking from Carnegie Mellon University. Prior to joining RTI in 2014, he was a faculty member at the University of Virginia.
---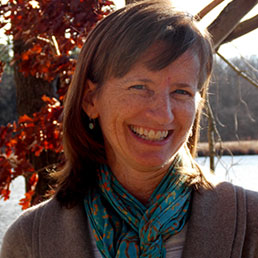 Kathy Walsh - Director of Marketing - Industrial Internet Consortium
Kathy Walsh is the Industrial Internet Consortium's Director of Marketing and is responsible for the marketing of the IIC. To her role, she brings extensive marketing experience and a broad array of business skills acquired from roles in accounting, customer service, market research, product management, and social media management. Prior to joining IIC, Kathy was a Product Marketing Manager at Dimensional Insight, Inc. and Oracle Corp. Kathy also worked in market research and client service at IRI, Inc. as a Project Manager.
Kathy holds a bachelor's degree in Accounting from the University of Notre Dame and earned an MBA, with a concentration in Marketing, from Babson College. She is married with three sons and spends much of her free time cheering on youth sports. Kathy is a published author of Preacher Kid: A Story from the Heartland.