Reston, Virginia, USA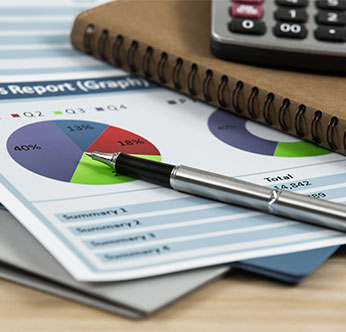 WHEN: Thursday, March 17, 2016 - 1pm-4pm 
WHERE: Hyatt Regency Reston, 1800 Presidents Street, Reston, VA 20190
COST: Complimentary
CONTACT: [email protected]
Follow us: #IICReston16


Investing In the Industrial Internet
The Internet has revolutionized our communications, our core competencies and our business processes. The next wave of the Internet is connecting machines and devices together into functioning, intelligent systems. This Internet of things, machines, computers and people - the Industrial Internet - will work together with unprecedented speed, scale and capabilities and produce transformational business outcomes.
In this revolution, there will be a wave of investments in Industrial IoT: in companies, in processes, in technologies, in capital equipment and in people. The transformation has already begun, but moving forward with an adoption plan for Industrial IoT solutions requires the evaluation of the value proposition, expected return on investment, cost of maintenance and product liability. Security must be a high priority throughout the system lifecycle and wise investments in security can have measurable and sometimes immediate returns.
Is your organization deciding if it should deploy an Industrial Internet strategy? Join us at the Hyatt Regency in Reston, Virginia, USA on Thursday, March 17 as we discuss the benefits and potential roadblocks to adopting the Industrial Internet, investment strategies of the Industrial Internet, and how the traditional Venture Capitalist model is being turned upside-down by this new technological revolution.
Speakers: 
---


Agenda:
time
presentation
1:00
Welcome and Overview
Kathy Walsh - Director of Marketing - Industrial Internet Consortium 
1:10
Investment Strategies in the Industrial Internet Revolution
Jason Dies - President - Pitney Bowes Document Messaging Technologies
1:45
Key Considerations for Businesses Deploying IIoT Solutions
Jim Morrish - Founder & Chief Research Officer - Machina Research
2:15
Break
2:30
Diversifying the IoT Workforce
Sudarshan Krishnamurthi - Product Management and Marketing Executive - Cisco Systems
3:00
Security in the Industrial Internet: A Panel Discussion
Moderator: Francis Cianfrocca - Founder & Chief Scientist- Bayshore Networks



Dr. Jesus Molina - Security Consultant - Fujitsu
Sven Schrecker - Chief Architect, IoT Security Solutions - Intel
Hamed Soroush - Research Security Engineer - Real-Time Innovations

4:00
Closing Comments
* This agenda is current as of January 22 and is subject to change.
** Once you submit your registration form to attend the half day, complimentary event on the Industrial Internet Consortium, we will process your request and contact you with additional meeting details.