---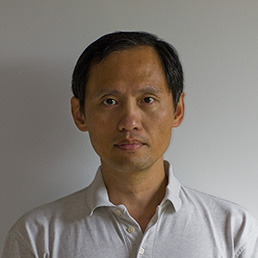 Shi-Wan Lin
CEO and Co-founder - Thingswise, LLC
Co-Chair, Architecture Group - Industrial Internet Consortium
Shi-Wan is the CEO and a co-founder of Thingswise, LLC, a startup providing an IIoT streaming analytic platform as a turnkey solution adapting and innovating key requisite IT technologies to meet OT requirements in IIoT systems. Dr. Lin co-chairs various technical groups for the Industrial Internet Consortium (IIC), the Joint Task Group between Plattform Industrie 4.0 and the Industrial Internet Consortium and the National Institute for Standards & Technology Cyber-Physical Systems Public Working Group. Dr. Lin is a leading author of the Industrial Internet Reference Architecture published by IIC. Previously, he worked for Intel for 10 years last as a Principal Engineer/Technologist in the Strategy and Technology Office in its Internet of Things Group and his other prior experience includes working for Sarvega, Inc (a Web Service/SOA/Security startup), Lucent Technologies and Motorola. Dr. Shi-Wan Lin has 20+ years of experience leading initiatives in system architecture, Big Data, analytics, enterprise software, Cloud Service, system security and trust, telecommunications and wireless data communications in both large corporate and startup settings.
---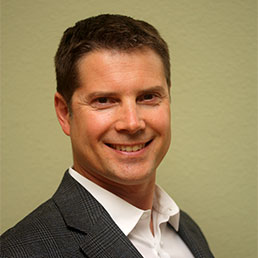 Sven Schrecker
Chief Architect, IoT Security Solutions - Intel
Co-Chair, Security Working Group - Industrial Internet Consortium
Sven Schrecker is the Chief Architect for Intel's IoT Security Solutions Group. He is responsible for open, standards-based platforms to enable end-to-end security across both existing (brown field) and new (green field) technologies, leveraging hardware and software solutions to demonstrably increase security focused at Embedded and Industrial deployments. He is also the co-chair of the Security Working Group for the Industrial Internet Consortium, founded by Intel, Cisco, AT&T, IBM, and GE. He is listed as an inventor on over three dozen security-related patents either pending or granted.
---
Ram Boreda
VP of Product Management - Bayshore Networks

Ram Boreda is the VP of Product Management at Bayshore Networks and is responsible for driving product management, strategy and product roadmap. Ram is a seasoned product management leader with deep expertise in enterprise, cloud and IoT security products. Ram is a start-up ninja with proven track record at four (4) VC-backed startups with successful exits. He has also held leadership roles at large public companies such as AT&T, Philips, and Verisign. Ram got his MBA from Wharton Business School and MS in Biomedical Engineering from Ohio. Ram has a unique blend of expertise and experience from both coasts.
---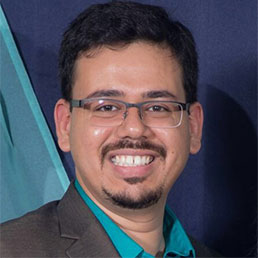 Nisarg Desai
Product Manager - GMO Internet Group - GlobalSign

Nisarg Desai is a product manager with experience in software engineering and leadership spanning the information and cybersecurity, hospitality services, and business consulting industries. With a background in computer science and engineering management, he has worked in various technology domains – enterprise security, software virtualization, datacenter systems and computer networking. As Product Manager of IoT at GlobalSign, Nisarg is responsible for market analysis of the IoT security space, developing technology and business partnerships, defining IoT product needs, as well as product design and development. He is actively involved in several IoT industry groups, including the Industrial Internet Consortium.
---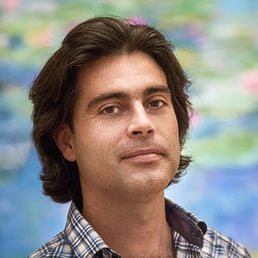 Dr. Jesus Molina
Security Consultant - Fujitsu
Co-Chair, Security Working Group - Industrial Internet Consortium
Jesus Molina is a leading security expert in IoT and industrial security. He represents Fujitsu as co-chair at the Security Working Group for the Industrial Internet Consortium. Jesus has presented on offensive and defensive security technologies at top security conferences, including Blackhat, Defcon Security, Usenix Security, and IEEE Security, and his research has been featured in publications including Wired and The Register. He also has dozen of patents published covering a wide range of security technologies, from e-commerce to virtualization. Jesus holds a M.S. and a Ph.D from the University of Maryland.
---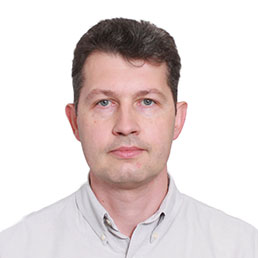 Vyacheslav Zolotinkov
Technology Manager, Future Technology Department - Kaspersky Lab
Viacheslav (Slava) Zolotnikov graduated with M.S. in Software Engineering, Computer Science from State Polytechnic University, St. Petersburg, Russia in 1993. Slava joined Kaspersky Lab in 2010 and was heading products lines and various technology projects in Messaging, Web and Infrastructure domain expertise, from 2012 focused on new technologies research and development for ICS systems. Slava has almost 30 years of software and electronics industry experience ranging from microcontrollers simulation, telecommunications, mobile devices (Motorola Inc.) and cybersecurity. Slava has been a member of IEEE and ACM since 2001 and is active in several international standards organizations (including ITU-T, IEEE SA, ISO, IEC) and professional & industry associations (IIC, ENISA, etc.) acting as liaison for several projects.
---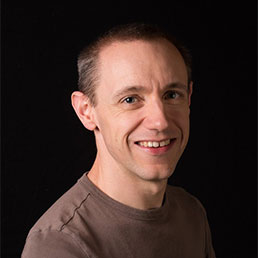 Hugo Fiennes
CEO and co-founder - Electric Imp
Hugo Fiennes is CEO and co-founder of Electric Imp, a global supplier of IoT Platform services for secure device connectivity and application enablement. Hugo is recognized worldwide as an innovations expert when it comes to building, securing and connecting useful things at mass scale. He began his career with development of hardware and software for early ARM-based computers in the late 1980s. After designing many MP3 players for Rio, Hugo led Apple's hardware team through the first four generations of the groundbreaking iPhone. Along with changing the way the world communicates and computes each day, Hugo also helped transform energy use as an early advisor to Google's Nest Labs, architecting the hardware for their first thermostat product, before starting Electric Imp in 2011. Hugo graduated first honors from University of Warwick in Coventry, England with a degree in computer systems engineering.

---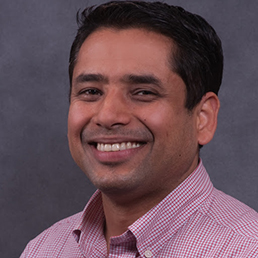 Dr. Rajive Joshi
Principal Solution Architect - Real-Time Innovations
Co-Chair, IIC Connectivity Task Group - Industrial Internet Consortium
Dr. Rajive Joshi, the co-chair of the Connectivity Task Group at the Industrial Internet Consortium (IIC), is a Principal Solution Architect at Real-time Innovations (RTI). He is the lead author of the IIC's Connectivity Framework (IICF), a co-author of the IIC's Industrial Internet Reference Architecture (IIRA), the primary author of a book on sensor data fusion and has over 30+ publications. He is also the co-inventor of nine patents, and the co-developer of RTI's flagship product: the Connext DDS databus. Dr. Joshi is a technical contributor to the Open Connectivity Foundation (OCF), the Joint Task force on Networked Media and various open-source projects. He also holds a Doctorate in Computer and Systems Engineering from Rensselaer Polytechnic Institute (RPI). Dr. Joshi's doctoral work on data fusion applied to robotics and computer vision was awarded the best thesis at RPI, and also the best paper at the IEEE Multisensor Fusion conference.
---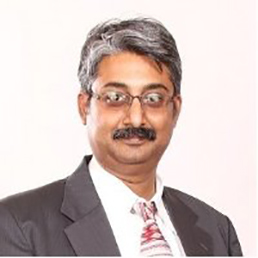 Udayan Joshi
VP, Lead Solution Architect: IoT, IIoT, Predix - Genpact

Udayan Joshi is the Lead Solution Architect for Genpact's IoT, IIoT, Predix practice. In that position, Udayan manages the presales and alliances functions for Genpact's IoT practice. Udayan is a business and technical solutions expert in the areas of IoT, IIoT & Digital Enterprise Solutions across multiple industry verticals. He is experienced with marketing, pre-sales and sales strategies development and execution for complex technology driven products and services. His background cover 20+ years of competency development & management, sales enablement, solution engineering, consulting and advisory services experience.
---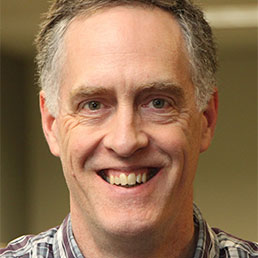 Brett Murphy
Director of Business Development, IIoT - Real-Time Innovations
Brett is the Director Business Development, Industrial internet of things, at Real-Time Innovations (RTI). Early on, Brett worked on controls analysis, hardware-in-the-loop test systems, robotics, real-time software development, and systems engineering in the aerospace and embedded software industries. More recently he has worked on product definition, market strategy and business development for embedded software tools, network middleware and scientific computing software. In the distant past, Brett received a BS and MS in Aerospace Engineering from Stanford University. 
Brett is also the recipient of the Industrial Internet Consortium 2016 Testbed Award.
---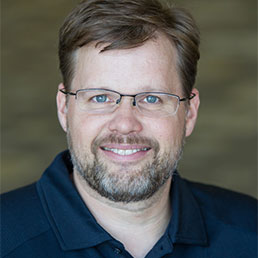 Jamie Smith
Director of Embedded Systems - National Instruments
Jamie Smith, Director of Embedded Systems at National Instruments, is the global leader of product management and go-to-market strategies for the company's industrial and embedded products, including NI CompactRIO, Vision, Motion and Wireless. Since joining NI in 1996 as an application engineer, Jamie has held key leadership positions in sales, engineering, product strategy, corporate development, and marketing. Jamie has helped drive numerous strategic product and operational innovations during his time at National Instruments. He has been recently recognized as a Top Embedded Innovator by Embedded Computing Design and received an R&D 100 Award. Jamie has been an active member of several industry organizations and is a frequent speaker at technical and business conferences. He is currently representing National Instruments as a voting member of the Industrial Internet Consortium. Jamie holds a bachelor's of science degree in physics from UC Santa Barbara and a masters in applied physics from Stanford University.
---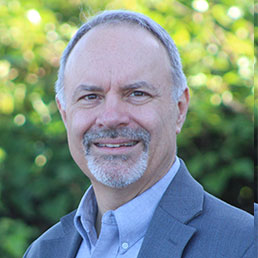 Stan Schneider
CEO, Real-Time Innovations, Inc.
Chair of the Industrial Internet Consortium Steering Committee Testbed Subcommittee

Stan Schneider is CEO at Real-Time Innovations (RTI), the privately-held Industrial Internet of Things communications platform company. RTI has extensive experience in all areas of the Industrial Internet, with 750+ projects that include applications in Energy (Grand Coulee dam, Siemens Wind Power, Toronto Hydro microgrids), Medical (GE Healthcare, BK Medical ultrasound, Harvard med device connectivity), Automotive (Audi, VW), Industrial (Schneider, Joy), and Transportation (Canadian air traffic control, Unmanned vehicles). Based on this leading architectural impact, RTI was recently named the #1 most influential company in the Industrial Internet of Things by Appinions as published in Forbes. Dr. Schneider holds a PhD in Electrical Engineering / Computer Science from Stanford University and has experience in embedded software, robotics, industrial systems, and communications.
---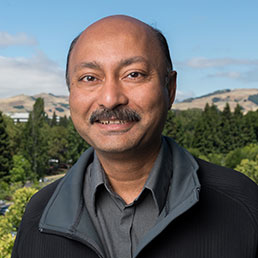 Shyam Nath
Director, Technology Integrations (IoT/ Industrial Internet) - GE Digital
Co-Chair, IT & OT Task Group - Industrial Internet Consortium
Shyam is an Industrial Internet Architect with GE Digital. He has 25 years of industry experience. Prior to GE, he has worked for IBM, Deloitte, Oracle and Halliburton. He has an undergraduate degree in EE (IIT Kanpur, India) and MBA and MS (Computer Science) from FAU, Boca Raton, FL. He is a regular speaker in large technology events on IoT and Big Data Analytics.
---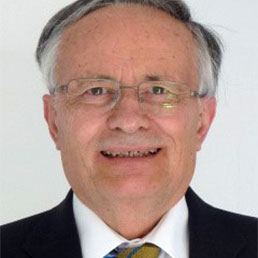 Kym Watson
Deputy Head, Information Management and Process Control Department - Fraunhofer IOSB

Kym Watson received an Honours Degree in Sciences (1974) and a PhD in mathematics (1978) from the Flinders University of South Australia. He has been a scientist at Fraunhofer IOSB, Karlsruhe since 1982 and is currently deputy head of the department "Information Management and Process Control". His expertise includes modeling and performance evaluation of computer networks, information management systems with geospatial data based on sensor networks, as well as development of technology roadmaps for Industrial Internet of Things and automation systems. He leads the IIC Smart Factory Web Testbed project at Fraunhofer IOSB in which architectures for Industrial Internet of Things are investigated and tested.