Industrial Internet Innovation Forum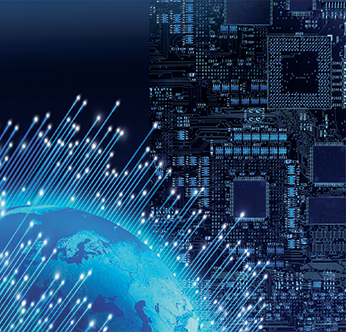 WHEN: Thursday, March 23rd - 1:00pm to 4:30pm  
WHERE: Hyatt Regency Reston, 1800 Presidents Street, Reston, VA 20190
COST: Complimentary. PRE-REGISTRATION IS REQUIRED
CONTACT: [email protected]
Follow us: @IIConsortium, #IICReston17

ACcelerating industrial internet adoption
Is your organization developing an Industrial Internet strategy? Are you currently deploying an IoT system and wondering what tools are available to accelerate your results?
Through collaboration, testbeds and a large ecosystem of innovators, Industrial Internet Consortium members are propelling the IIoT forward. We are bringing IIoT solutions to the test track via over 20 testbeds, many of which are spearheaded by IoT architects and specialists from Bosch, Tech Mahindra, National Instruments, Cisco, SAP, Dell EMC, Intel, PTC, GE, and key thought leaders from new, up-and-coming major players. We are delivering strategic tools that enable organizations to plan, develop and securely deliver successful Industrial Internet systems. And we are evolving the Industrial Internet Consortium ecosystem across all industries: from manufacturing to mining, utilities to transportation, hospitals to smart cities. Join us at the Hyatt Regency in Reston, Virginia, USA to hear best practices and lessons learned from industry experts and organizations who have deployed or are currently deploying Industrial Internet solutions and setting the foundation for the future. Learn from Industrial Internet Consortium testbed participants about progress they have made and lessons they learned. Meet security experts from Intel, Fujitsu and others who will share insights on the unique security challenges posed by Industrial Internet systems.
Speakers:
Agenda:
time
presentation
1:00
Welcome and Opening Comments
1:15
1:45

Panel: Building Blocks for Securing the Industrial Internet: Industrial Internet Security Framework (IISF)

Sven Schrecker (Moderator) - Chief Architect, IoT Security Solutions, Intel; Co-Chair, Security Working Group, Industrial Internet Consortium
Ram Boreda - VP of Product Management, Bayshore Networks
Nisarg Desai - Product Manager - GMO Internet Group, GlobalSign
Jesus Molina - Security Consultant, Fujitsu; Co-Chair, Security Working Group, Industrial Internet Consortium
Vyacheslav Zolotnikov - Technology Manager, Future Technology Department, Kaspersky Lab
Hugo Fiennes - CEO and Co-founder, Electric Imp

Video

2:45
Break
3:00
3:30

Panel: Accelerating the Industrial Internet through Testbeds

Brett Murphy - Director of Business Development (IIoT), Real-Time Innovations
Jamie Smith - Director of Embedded Systems, National Instruments
Kym Watson - Deputy Head, Information Managment and Process Control Department, Fraunhofer IOSB
Udayan Joshi - VP, Lead Solutions Architect: IoT, IIoT, Predix, Genpact
Shyam Nath - Director, Technology Integrations (IoT/ Industrial Internet), GE Digital
Stan Schneider - CEO, Real-Time Innovations; Chair,

Steering Committee Testbed Subcommittee

, Industrial Internet Consortium

Video

4:30
Closing Remarks - Audience Q&A
* This agenda is current as of February 2nd and is subject to change.
** Once you submit your registration form to attend the complimentary event, we will process your request and contact you with additional meeting details.