Speaker Bios
---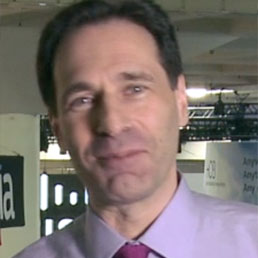 Francis Cianfrocca - CEO - Bayshore Networks
Francis Cianfrocca is the inventor of the Bayshore cybersecurity platforms. He is a recognized IoT industry visionary and evangelist, trusted by Fortune 100 CIOs and CSOs. He guides Bayshore's technology vision, provides critical strategic direction, directs our customer relationships, and inspires the executive and technical management teams.
A strong speaker and writer, Francis has developed a significant following on subjects relating to technology, cybersecurity, and national economic and security policy. He is a noted expert in the fields of data security, computer-language design, compiler implementation, network communications and large-scale distributed application architectures. He recently presented at the IoT World Forum, the Industrial Internet Consortium, the IoT Global Innovation Forum, the RSA Security Conference, OWASP, ATX Design News, Interop, and ICS-ISAC, among others.
Francis holds several issued and pending patents. He is a strong advocate for open source software development. He has created several widely used open projects, including the Ruby Net/LDAP library and the EventMachine high-speed network-event management system. In the 1990s Francis founded Heldenleben Corp., where he developed HeldenPort, the world's first compiler for a graphical 4GL, and Tempest Software Inc., a venture-backed middleware software company. He attended the Eastman School of Music and the University of Michigan. He is also a member of the 2000 class of Henry Crown Fellows at the Aspen Institute.

---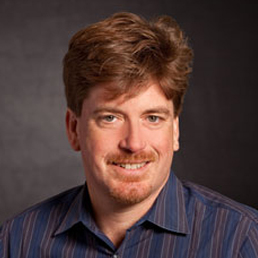 Paul Didier - Solutions Architect Manager, System's Internet of Things Group - Cisco
Paul Didier is an Solutions Architect Manager for Cisco® System's Internet of Things Group (IOTG). He is responsible for developing solutions for the Discrete and Process Manufacturing, Transportation and Utilities verticals including Automotive, Oil & Gas, Mining and other sub-verticals. In addition to his work with the Industrial Internet Consortium, Mr. Didier is a member of the Open Device Vendor Association's (ODVA) Technical Review Board and has over 20 years of industry experience. He authored the Cisco and Rockwell Automation Converged Plant-wide Ethernet (CPwE) Design and Implementation guide, a Cisco Validated Design (CVD). He works extensively with key Automation and Control partners such as Rockwell Automation, Honeywell, Emerson and General Electric.
Prior to joining Cisco, Mr. Didier was an IT Infrastructure expert at Accenture for 16 years and an IT Manager for SAP for 2 years. He has extensive experience working for Manufacturing, Retail and Financial Services clients. He has developed and deployed large enterprise IT applications on a global scale.

---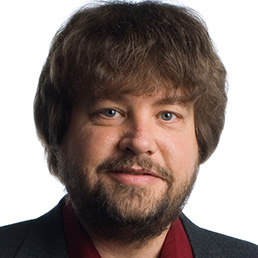 Robert Martin - Senior Principal Engineer, Cyber Security Partnerships - The MITRE Corporation
Bob Martin is a Senior Principal Engineer in Cyber Security Partnerships at MITRE. He has dedicated his career to solving some of the world's most difficult problems in systems and software engineering-including cybersecurity, application security and assurance, and establishing appropriate standards in these areas. He is actively contributing to or authoring 30 different standards within the ITU-T, ETSI, OMG, Open Group, and ISO on various aspects of cybersecurity and assurance. Bob's sponsor work spans across the seven Federal Funded Research and Development Centers that MITRE operates. Over the past 25 years Bob has utilized his expertise and experience in software quality and cybersecurity to help sponsors as well as to create and promote public international community initiatives such as SACM, SQAE, CVE, CAPEC, and CWE, which include large active vendor and research communities.
Bob is a frequently requested speaker on security and quality issues pertaining to software-based technology systems and has published numerous articles and presentations in this area. Prior to joining MITRE, Bob started his career designing and installing manufacturing control systems in Area 2 of Kodak Park and performing software integration and porting projects for both RPI and General Electric. Bob holds Bachelors and Masters degrees in electrical engineering from RPI and an MBA from Babson College.

---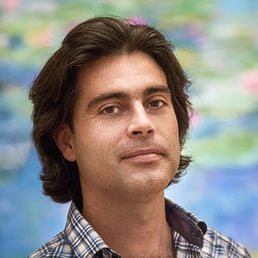 Jesus Molina - Security Consultant - Fujitsu
Jesus Molina is a leading security expert in IoT and industrial security. He represents Fujitsu as co-chair at the Security Working Group for the Industrial Internet Consortium. Jesus has presented on offensive and defensive security technologies at top security conferences, including Blackhat, Defcon Security, Usenix Security, and IEEE Security, and his research has been featured in publications including Wired and The Register. He also has dozen of patents published covering a wide range of security technologies, from e-commerce to virtualization. Jesus holds a M.S. and a Ph.D from the University of Maryland.

---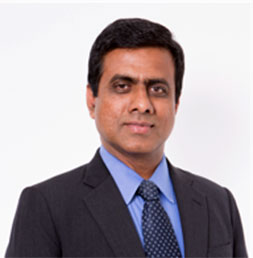 Dr. Satya Ramaswamy - VP, Global Head of the Digital Enterprise Unit - Tata Consultancy Services
Dr. Satya Ramaswamy is a Vice President and the global head of the Digital Enterprise Unit in Tata Consultancy Services. He leads the worldwide organization within Tata Consultancy Services that is helping customers with Digital ReimaginationTM which is about reimagining business models, products and services, customer segments, channels, business processes and workplaces by leveraging the Digital Five Forces: Mobility, Big Data, Social Media, Cloud, as well as Artificial Intelligence and Robotics. Of particular interest to him is the intersection of digital and physical, where digital tools can be deployed to improve customer experience and organizational performance in physical settings.
Dr. Satya has more than 21 years of experience in digital technologies. He has contributed to the mobile industry from the days of the earliest digital phones to today's application rich smartphones. Post his doctoral work in Distributed Computing, he has followed advances in this field and was one of the early commercial users of the Hadoop Big Data platform in Silicon Valley in the 2008- 2009 time frame. Dr. Satya's industry experience spans engineering, product management, strategy consulting and global organizational leadership. He has done two successful startup companies in the mobile application and Big Data spaces. His counsel is sought-after by clients in multiple industries across North America, Europe, Latin America, Japan, and Asia-Pacific. He has been quoted by media across the world on the evolution and impact of digital technologies on the modern day enterprise and has been featured in the Wall Street Journal, Harvard Business Review, Financial Times, Singapore Business Times, CIO.com, The Telegraph UK, and several industry publications.
Dr. Satya has 9 granted US patents to his credit. He has a Ph.D in Distributed Computing from the Indian Institute of Technology, Chennai and an MBA in Marketing and Analytical Consulting from the Kellogg School of Management, Chicago. He is based out of the TCS Silicon Valley Customer Collaboration Center in Santa Clara, California.

---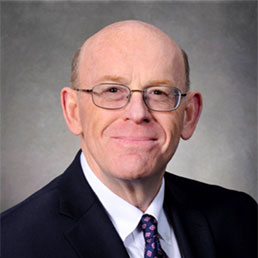 Robert J. Rencher - Associate Technical Fellow - The Boeing Company
As a Sr. System Engineer, Robert's primary area of expertise is in the identification and validation of Information Technology strategic direction solutions for Boeing and the aviation industry. He is a recognized as an effective expert in addressing issues related to complex airline information systems; specifically the integration, security and performance of the global information technology infrastructure utilized by the commercial aviation industry.
In 2014 Robert has been asked to co-lead the enterprise Internet of Things/Digital Business strategy team. His contributions in this responsibility include leading the identification of opportunity, proposing strategic partnering and the demonstration of Boeing's capability. Robert works closely with NIST, NCOIC, and the FAA on issues of national airspace security. Currently Robert has had three patents awarded, seven patents pending, and 17 invention disclosures related to: Information Security Services, Virtual Database Services, mobile technology, and the Internet of Things. Robert has over 30 years of experience in solving complex computing solutions. He joined Boeing in 1987 as a Systems Analyst. Prior to Boeing, Robert worked with Electronic Data Systems as a systems engineering specializing in network design. Robert became an Associate Technical Fellow in 2007.
---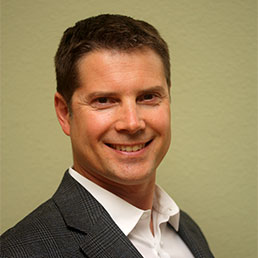 Sven Schrecker - Chief Architect, IoT Security Solutions - Intel
Sven Schrecker is the Chief Architect for Intel's IoT Security Solutions Group. He is responsible for open, standards-based platforms to enable end-to-end security across both existing (brown field) and new (green field) technologies, leveraging hardware and software solutions to demonstrably increase security focused at Embedded and Industrial deployments. He is also the co-chair of the Security Working Group for the Industrial Internet Consortium, founded by Intel, Cisco, AT&T, IBM, and GE. He is listed as an inventor on over three dozen security-related patents either pending or granted.
---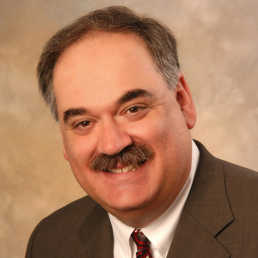 Dr. Richard Soley - Executive Director, Industrial Internet Consortium
Dr. Richard Mark Soley is Executive Director of the Industrial Internet Consortium and is responsible for the vision and direction of the organization. In addition to this role, Dr. Soley is Chairman and CEO of the Object Management Group (OMG) – an international, nonprofit computer industry standards consortium -- and Executive Director of the Cloud Standards Customer Council – an end-user advocacy group.
Previously, Dr. Soley was a co-founder and former Chairman/CEO of A. I. Architects, Inc., maker of the 386 HummingBoard and other PC and workstation hardware and software. Prior to that, he consulted for various technology companies and venture firms on matters pertaining to software investment opportunities. Dr. Soley has also consulted for IBM, Motorola, PictureTel, Texas Instruments, Gold Hill Computer and others. He began his professional life at Honeywell Computer Systems working on the Multics operating system.
A native of Baltimore, Maryland, U.S.A., Dr. Soley holds bachelor's, master's and doctoral degrees in Computer Science and Engineering from the Massachusetts Institute of Technology.

---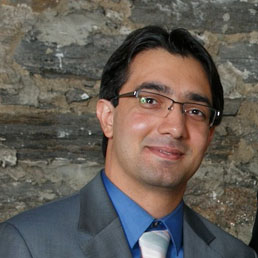 Hamed Soroush - Research Security Engineer - Real-Time Innovations
Dr. Hamed Soroush, is a Research Security Engineer at Real-Time Innovations (RTI). His expertise spans areas including security, privacy, forensics, networking and critical cyber-physical systems. He currently co-chairs the IIC Security Working group. As a leading member of the RTI Security Team, he has been involved in development and implementation of the security specification for the Data Distribution Service (DDS) standardized by the OMG. Dr. Soroush holds a Ph.D. in Computer Science from the University of Massachusetts, Amherst and a Master's degree in Information Networking from Carnegie Mellon University. Prior to joining RTI in 2014, he was a faculty member at the University of Virginia.
---