Speaker Bios
---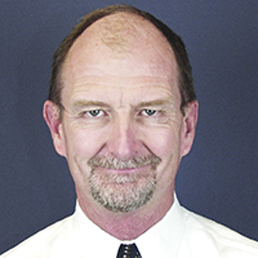 Mark Crawford – Standards Strategist, SAP Strategic IP Initiatives
Co-Chair of IIC Architecture Task Group and IIC Standards & Interoperability Task Group
Mark Crawford is a standards strategist at SAP and is responsible for formulating and executing standards strategies, develop strategic and implementation plans, and work with product owners and others to infuse standards in support of SAPs Openness and Run Simple commitments. His current focus is on IoT and IIoT standards. Mark co-chairs the Architecture Task Group and the Standards & Interoperability Task Group in the IIC and is a member of the OMG Board. He has previously filled the role of Advisory Committee Representative to the W3C for SAP and LMI, Been Vice Chair of the OASIS UBL Committee, Chair of the OASIS UBL Naming and Design Rules Subcommittee, Chair of the UN/CEFACT Applied Technologies Group, Member of the UN/CEFACT Forum Management Committee, and editor for numerous standards including ISO 15000-5 and the UBL XML Naming and Design Rules.
Prior to Joining SAP, Mark worked as a Senior Research Fellow for the Logistics Management Institute – a Federally Funded Research and Development Center – where he led studies and analysis for various U.S. government agencies in support of a broad range of It related topics, and created LMI's XML practice. Mark is also a retired U.S. Naval Supply Corps Officer where he held numerous positions of increasing responsibility in a wide variety of IT, Logistics, Financial, and Fleet Support positions.
Mark speaks on a variety of standards related topics with a special focus on openness and interoperability. He holds a Masters in Business Administration from Averett University and a Bachelor of Science from California State University Northridge.

---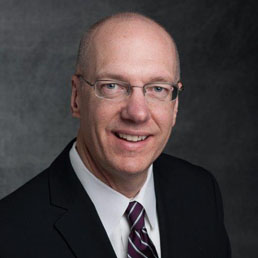 Kurt Jacobs – Director, IoT Solutions, NEC Enterprise Communication Technologies
A 20 year veteran of emerging communication technologies and system deployments, Kurt leads product and solution development enabling the new enterprise value chain with Internet of Things (IoT), including Unified Communications and Visual ICT technologies. For NEC he works with scores of cross industry partners, integrators and companies leading the IoT revolution. In that role, he coordinates the operational, security, business value and architectural requirements for enterprise and smart city IoT systems. Kurt joined NEC in 2007 launching a broad portfolio of enterprise and public sector solutions to global markets and was the program director for NEC's communication platform cybersecurity accreditation. Additionally he is a naval officer with experience in nuclear energy, disaster response, NATO, aviation operations, maritime security, operational analysis and strategic planning. He holds engineering and MBA degrees from the University of Wisconsin-Madison, is a former assistant professor in Economics & Mathematics at the United States Naval Academy and is a graduate of the US Naval War College in National Security and Strategic Studies.

---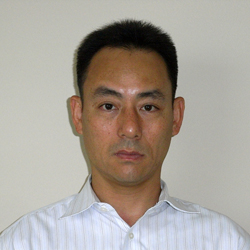 Takao Mizutani – Director, IoT Business Division, Network Services Business Unit, Fujitsu Ltd.
Since 2015, Takao Mizutani has been Director of the IoT Business Division at Fujitsu, responsible for IoT business development according to the strategy and by coordinating with various business units across the group subsidiaries. Previously, he was Director of Infrastructure Services of Fujitsu America, Inc. Upon graduation from college in 1991, Mizutani joined Fujitsu as engineer of IT systems.

---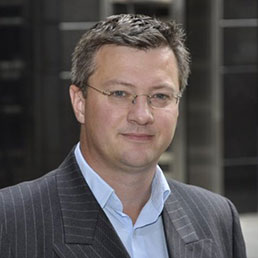 Jim Morrish – Founder & Chief Research Officer, Machina Research
Co-Chair of the IIC Business Strategy and Solutions Lifecycle Working Group
Jim is a respected telecommunications industry expert, with over 20 years' experience in strategy consulting, operations management and telecoms research.
He has worked on-site in over 30 countries worldwide, including in Africa, Asia, Europe, the Middle East and North America. Previous experience includes strategy consulting for Booz Allen & Hamilton, Head of department at the BBC and also freelance consultancy. At Cable & Wireless he was Secretary to both Operating and Executive Boards of the Business Networks division and project managed the restructuring of that entity as Cable & Wireless Global Markets. He was a founding shareholder in the AIM-listed Avanti Communications and is an experienced conference speaker including blue chip events such as the IET's Pinkerton Lecture and the GSMA's Mobile World Congress.
Jim is a co-author of the Ignite|IoT project management framework and the accompanying book entitled "Enterprise IoT" and he is a contributing author to "Machine-to-Machine (M2M) Communications". He is a member of the Global Advisory Body for the Institution of Engineering and Technology (IET) India IoT Panel and regularly participates as a judge for IoT industry awards, including Total Telecom and the GSMA and is Chair of the judging panel for the LoRa Alliance Global IoT Challenge for Innovation. He is co-chair of the Industrial Internet Consortium's Business Strategy and Solution Lifecycle Working Group and is responsible for the addition of the terms Low Power Wide Area (LPWA) networking and Subnet of Things (SoT) to the lexicon of the IoT.
He is currently Programme Committee Co-Chair for the Geo-IoT conference and a member of the International Advisory Panel for the IoT Asia conference.
He holds an MA in mathematics from Oxford University.

---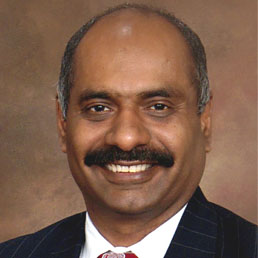 Jayraj Nair – Head, IoT Practice, Infosys
Jayraj Nair is Head of IOT Practice with Infosys. His unit is devoted to serving clients in multiple industries with evolving IOT technologies. His portfolio covers solutions for Asset Efficiency, Industrial Digital Thread, Connected (Car, Care, Home & Insurance) and complex system of systems implementations for Smart Cities, Farm, Retail & Energy. Over the last twenty five years, Jayraj has provided leadership in various stages of system development life cycle and is passionate about "Building & deploying solutions that add real value to the End User." Jayraj received his MS in Engineering & Management from MIT and his MBA from Iowa State.
---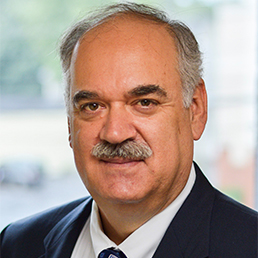 Dr. Richard Soley – Executive Director, Industrial Internet Consortium
Dr. Richard Mark Soley is Executive Director of the Industrial Internet Consortium and is responsible for the vision and direction of the organization. In addition to this role, Dr. Soley is Chairman and CEO of the Object Management Group (OMG) – an international, nonprofit computer industry standards consortium -- and Executive Director of the Cloud Standards Customer Council – an end-user advocacy group.
Previously, Dr. Soley was a cofounder and former Chairman/CEO of A. I. Architects, Inc., maker of the 386 HummingBoard and other PC and workstation hardware and software. Prior to that, he consulted for various technology companies and venture firms on matters pertaining to software investment opportunities. Dr. Soley has also consulted for IBM, Motorola, PictureTel, Texas Instruments, Gold Hill Computer and others. He began his professional life at Honeywell Computer Systems working on the Multics operating system.
A native of Baltimore, Maryland, U.S.A., Dr. Soley holds bachelor's, master's and doctoral degrees in Computer Science and Engineering from the Massachusetts Institute of Technology.

---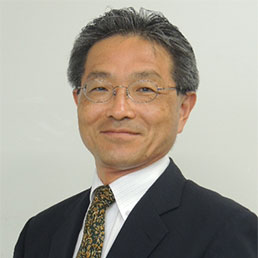 Yoshiaki Takeuchi – Deputy Director-General for IT Strategy, Commerce and Information Policy Bureau, Ministry of Economy, Trade and Industry
---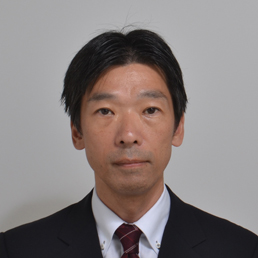 Yoshiaki Ujino – Manager, Regional Center Chipcard & Security Japan, Marketing Group, Infineon Technologies Japan K.K.
Yoshiaki Ujino is Manager for Regional Center Chipcard & Security Japan, Marketing Group at Infineon Technologies Japan K.K. He's been in the Security microcontroller segment targeting NFC payment and embedded security as R&D, security evaluation/certification and marketing for these 18 years. Also he had been engaged in automotive microcontroller design and digital consumer microcontroller marketing, total more than 30 years experiences in the semiconductor industry.
---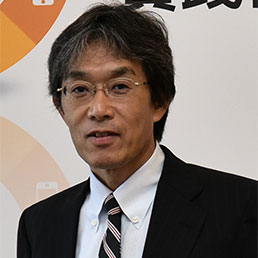 Hiroshi Yamamoto – Distinguished Engineer & Global Electronics Industry CTO, IBM Japan
Hiroshi Yamamoto is a Distinguished Engineer and the Chief Technology Officer (CTO) for the Global Electronics Industry in IBM. His responsibilities include all electronics customers at global level. Current his focus is to adapt Internet of Things, Industrie 4.0 and Cyber Physical Systems to real customers' environment. He was a former member of ISO/IEC JTC1 SC38 national bodies and a current member of RRI (Robot Revolution Initiative) led by Japanese central government.
---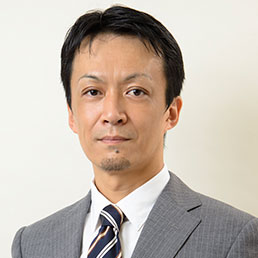 Masanori Yasumoto – Professor, Graduate School of Environment and Information Sciences, Yokohama National University
Masanori Yasumoto is the leader of the Research Center for Open Monozukuri (Manufacturing) Strategy at the University. Prior to joining the University, he worked as a research fellow or an associate professor at The University of Tokyo, University of Pennsylvania, Shinshu University and UC Berkeley. He is a member of editorial committees of The Academic Association of Organization Science, The Japan Society for research Policy and Innovation Management and AOM (Academy of Management). He also serves on policy working groups, research committees and projects of governmental bodies such as METI and JPO.