Hiyoshi, Japan 慶應大学 日吉キャンパス、横浜市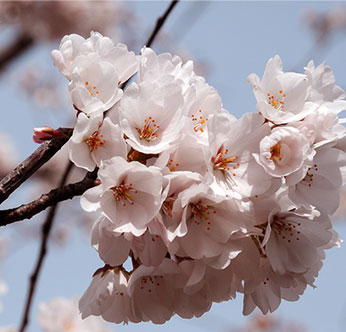 PRESENTATIONS NOW AVAILABLE FOR DOWNLOAD.
WHEN: Friday, June 3, 2016 – 1:00 pm to 6:00 pm  
WHERE: Keio University, Hiyoshi, Japan (See directions)
4-1-1 Hiyoshi, Kohoku-ku, Yokohama, Kanagawa 223-8521
COST: Registration is now closed as we have reached room capacity. Please contact us for more information about this event, other public events that we host and about the Industrial Internet Consortium in general.
CONTACT: [email protected]
Follow us on Twitter: @IIConsortium, #IICJapan

日時: 平成28年6月3日金曜日 – 午後1:00時より 6:00時まで
場所:〒223-8521 (行き方)
神奈川県横浜市港北区日吉4-1-1-
慶應大学日吉キャンパス協生館;藤原洋記念ホール
連絡先: [email protected]
PRESENTATIONS NOW AVAILABLE FOR DOWNLOAD
The Industrial Internet Forum
The Internet has revolutionized our communications, our core competencies and our business processes. The next wave of the Internet is connecting machines and devices together into functioning, intelligent systems. This Internet of things, machines, computers and people - the Industrial Internet - will work together with unprecedented speed, scale and capabilities and produce transformational business outcomes. Companies deploying Industrial Internet solutions are setting the foundation for the future. Those who are not, risk being left behind.
Our speakers include Industrial Internet Consortium executives and members. Presenters will cover important topics such as Security in the Industrial Internet, Technical and Business Considerations for Deploying Industrial Internet Solutions, Case Studies and more.
Simultaneous translation service, between English and Japanese, will be provided for each session.
Industrial Internet Consortium パブリック・フォーラム
The Industrial Internet Consortium® (IIC) はグローバル、非営利かつオープンなメンバーシップの組織で、インダストリアル分野への「もののインターネット(IoT)」の実現を加速することを目標としています。 インダストリアル・インターネットがインテリジェントなデバイスと先進的アナリティクスを結びつけることにより、IoT革命が製造業、エネルギー産業、農業、トランスオーテーション、医療といった多くの産業セクターに世界経済の規模の変化をもたらしています。IICパブリック・フォーラム では実際に今、インダストリアル・インターネットのエコシステムがどのような活動を推進しているのかを体感できる場を提供します。
安全なインダストリアル・インターネット実現のための課題の議論-
IoTの市場への参入を妨げる障壁を明確化
IICメンバーの経験を通じてインダストリアル・インターネットがもたらす価値実現を理解
IoT 革命は今現実に進行中です。 インダトリアル・インターネット ソリューションを実現しつつある組織は 今まさに未来に向けた基盤を確立しつつあります。対応できていない組織は、取り残される危険にさらされています。
同時翻訳
Agenda:
time
presentation
1:00
Welcome & Industrial Internet Consortium Overview
Masanori Yasumoto – Professor, Graduate School of Environment and Information Sciences, Yokohama National University
Dr. Richard Soley – Executive Director, Industrial Internet Consortium  
1:20
Industrial Internet in Japan
Yoshiaki Takeuchi - Deputy Director-General for IT Strategy, Commerce and Information Policy Bureau, Ministry of Economy, Trade and Industry
1:40
Outcomes of G7 ICT Ministers' Meeting
Yoichi Iida – Director for International Research and Policy Coordination, Global ICT Strategy Bureau, Ministry of Internal Affairs and Communications
2:00
Factory Operations, Visibility and Intelligence Testbed
Takao Mizutani - Director, IoT Business Division, Network Services Business Unit, Fujitsu Ltd.
2:30
Security for Industrial IoT
Yoshiaki Ujino – Manager, Regional Center Chipcard & Security Japan, Marketing Group, Infineon
3:00
Break
3:15
IIoT Solutions and IIC Testbeds
Jayraj Nair – Head - IoT Practice, Infosys
3:45
IIC Architecture & Standards
Mark Crawford – Standards Strategist, SAP Strategic IP Initiatives, Global Legal
Co-Chair of IIC Architecture Task Group and IIC Standards & Interoperability Task Group
4:15
Experimental IIRA adaptation to the actual IoT solution
Hiroshi Yamamoto – Distinguished Engineer & Global Electronics Industry CTO, IBM Japan
4:45
Break
5:00
Social Value Creation with IIoT: "Smart City, Enterprise and Service Solutions"
Kurt Jacobs – Director for Global Market Management, NEC
5:30
Business Strategy – Best Practices for the IIoT
Jim Morrish – Founder & Chief Research Officer, Machina Research
Co-Chair of the IIC Business Strategy and Solutions Lifecycle Working Group
6:00

Closing Remarks
Dr. Richard Soley – Executive Director, Industrial Internet Consortium  
*Presentations will be added as they become available. Last updated June 14, 2016.
Speakers:
Director for International Research and Policy Coordination, Global ICT Strategy
Bureau, Ministry of Internal Affairs and Communications

Yoichi Iida
Manager, Regional Center Chipcard & Security Japan, Marketing Group, Infineon Technologies Japan K.K.


Yoshiaki Ujino

Hiroshi Yamamoto – Distinguished Engineer & Global Electronics Industry CTO, IBM Japan


Hiroshi Yamamoto