SPEAKER BIOS
---
Sandeep Dutta
Founder and CEO, System View
Sandeep Dutta has more than 20 years of industry experience in hardware, software and system design. He has experience in compiler development, chip design and designing FPGA architecture. He was one of the architects of the Zynq chip and is currently the Founder and CEO of System View ICN, developing a system integration tool that helps systems that span across multiple FPGAs and processors.
---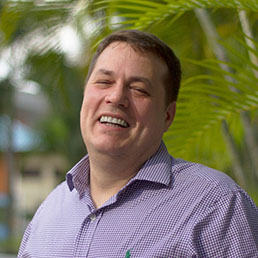 Kai Hackbarth
Evangelist, Bosch Software Innovations
Kai Hackbarth has been working as an evangelist at Bosch Software Innovations since July 2016. He previously worked at ProSyst Software, which Bosch acquired in 2015. Kai Hackbarth plays a pivotal role in technical standardization in the OSGi Alliance, of which he is also a Board of Directors member. He served as Co-Chairman of the OSGi Residential Expert Group from 2008 to 2018. He also actively participates in several Industrial Internet Consortium activities including the Over-the-Air Special Interest Group. Kai Hackbarth furthermore coordinates a wide range of Internet of Things (IoT) research projects. He specializes in smart homes, automotive applications, and the IoT. Last but not least, he closely follows the latest trends in these three sectors and provides regular guidance on the strategic positioning of the corresponding product portfolios at Bosch Software Innovations.
---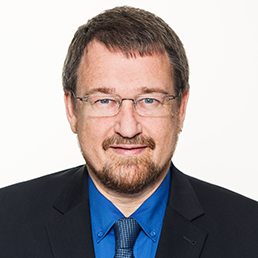 Dr. James J. Hunt
CEO, aicas GmbH
Dr. James J. Hunt is CEO and cofounder of aicas GmbH. He has a BS in Computer Science and Physics from Yale University, an MA in Computer Science from Boston University, and a Doctorate of Engineering in Computer Science from the University of Karlsruhe.
He spent several years as a researcher at MIT Lincoln Laboratory developing CAD software for restructurable wafer scale integrated circuits (RVLSI) and a parallel Lisp system for signal processing.
Dr. Hunt led or participated in sever EU Projects to developed tools and technology for Java-based safety-critical systems. He is a contributing member of the Java Community Process (JCP), particularly the Real-Time Specification for Java (JSR-282), where he is the specification lead. He was European Cochair for the subgroup on object-oriented technology of the SC-205 Plenary for updating software safety standard for avionics as well. The result of which is now published as DO-332 and ED-217.
---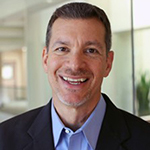 Dan Isaacs
Director, Automotive Strategy and Customer Marketing, Xilinx
Dan Isaacs is responsible for Xilinx's global automotive strategy and customer marketing for advanced driver assistance systems (ADAS) and autonomous drive platforms. His previous automotive experience spans working with companies including Ford, NEC and Visteon, among others. ​He brings 15 years of experience to the automotive field and works closely with OEMs, Tier 1 and Tier 2 companies. Isaacs is the Xilinx representative to the Industrial Internet Consortium as co-chair of the Automotive Task Group.
An accomplished speaker, he has participated globally on thought leadership panels and presented keynote sessions and seminars for the Industrial Internet Consortium World Forums, Industrial IoT global conferences, Embedded World, Embedded Systems and FPGA events.
Throughout his career, Isaacs has held positions in software design, FPGA design engineering, systems engineering, system verification, applications and other technical related management.
He holds degrees in Computer Engineering - EE and Geophysics.
---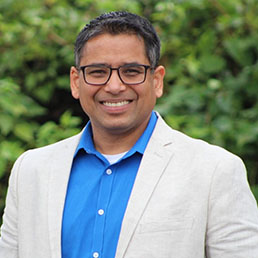 Dr. Rajive Joshi
Principal Solutions Architect, Real-Time Innovations (RTI)
Dr. Joshi is an experienced technologist who brings a rare combination of deep technical expertise, business experience, and meticulous execution with a penchant for excellence. Deep technical expertise includes distributed and real-time systems, embedded systems, system architecture, software architecture, data fusion, software development, and project leadership. Business experience includes working as a solution architect with premier national labs, large aerospace and defense companies, medium to large size companies in telecom and industrial automation, and Silicon Valley startups. Track record includes several product designs deployed in the market, successful turn-key project deliveries to customers from start to finish, first customer design wins in new markets, developing fresh leads into customers, and winning several funded government research proposals. He is a frequent public speaker at various technical conferences and forums in addition to leading customer specific technical meetings and publishes often in leading publications and trade journals. Dr. Joshi co-authored a book on multisensor data fusion and was a co-inventor on several patents in the areas of distributed systems, real-time systems, and control systems. He was the lead author and editor of the Industrial Internet of Things (IIoT) Connectivity Framework (IICF) for which he won the Industrial Internet Consortium's (IIC) highest honor, the Individual Contributor Award. His Ph.D. dissertation work on data fusion won the best thesis award from RPI, and the best paper award from IEEE. Currently Dr. Joshi serves as the Principal Solution Architect at Real-Time Innovations (RTI) and as the Chair of the Industrial Internet Consortium (IIC)'s Connectivity and Automotive Task Groups.
---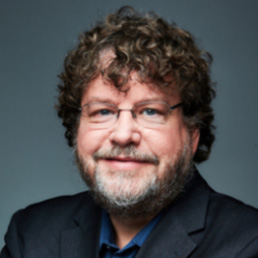 Robert A. Martin
Senior Principal Engineer of the MITRE Corporation
Robert A. Martin, member of the Industrial Internet Consortium Steering Committee, has dedicated his career to working on solving some of the world's most difficult problems in systems and software engineering – including cybersecurity, Y2K, and application security and assurance. 
Much of his work has focused on the interplay of risk management, cybersecurity, and quality assessment and assurance. Over the past 17 years, Robert has applied his expertise to international cybersecurity initiatives such as CVE, CWE, CQE, and assurance cases which each have large active vendor and research communities. Robert is currently engaged in the Industrial Internet Consortium, helping craft key portions of the Industrial Internet Reference Architecture, the Industrial Internet Security Framework, and the Vertical Taxonomy Landscape documents. He frequently makes presentations on IIoT, software security, secure development and test, assurance, computer vulnerabilities management, and related topics, and has authored numerous papers and standards on these subjects.
---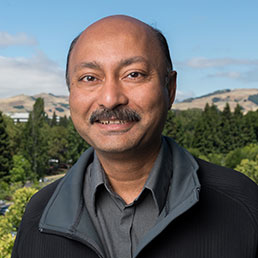 Shyam Nath
Enterprise Cloud Architect, Oracle
Shyam Nath is the author of the book "Architecting the Industrial Internet." He is an Enterprise Cloud Architect at Oracle and focuses on IoT, Blockchain, and Advanced Analytics. Shyam is Co-Chair of Digital Twin Interoperability and Digital Transformation Task Groups under IIC. Prior to Oracle, he worked for GE, IBM, Deloitte, and Halliburton. He has an MBA and MS in Computer Science. He is active at Twitter under @ShyamVaran
---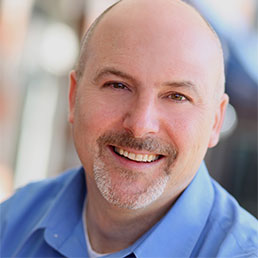 David Nelson
Associate Technical Fellow, The Boeing Company; Chief Strategist for IIoT and Lead Enterprise Architect, Autonomy
David Nelson is responsible for supporting the long term direction and short term implementation of the internal and external IIoT strategy for Autonomy. A 34 year veteran of Boeing, David's primary work has been around emerging technologies. He has several patents, has co-authored technical books, and speaks at industry forums and regional groups.
---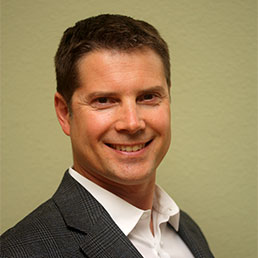 Sven Schrecker
Vice President and Chief Architect, Cyber Security, LHP Engineering Services
In his role as the Vice President and Chief Architect of Cyber Security, Sven Schrecker leads the division to address Cyber Security within the greater transportation vertical. He consults with Automotive OEMs and Tier 1/2 Suppliers to ensure Cyber Security of the vehicles and parts. He represents these companies to their supply chain, both up and down the chain, to negotiate proper cyber security solutions, roadmap, and timelines. His current industry-wide goals are to address pre-OTA Update integrity issues, legacy vehicle cyber security retrofits, and to work with standards organizations to properly define the cyber security requirements with the automotive vertical.
Sven is also the Founding Chair of the Industrial Internet Consortium (IIC) Security Working Group (SWG). He attended the first meeting of the IIC in Washington DC in March 2014 and became the chair soon after. He is the primary author of the Industrial Internet Security Framework which is the seminal document that lays the foundation for security, and trustworthiness in the Industrial Internet of Things, and is leading the team that is writing a technical paper on Automotive Trustworthiness. He Chairs the Automotive Security Task Group and co-chairs the Security Liaisons Task Group (along with the Industry 4.0 co-chair from Bosch) as well as the Security Editors Contributing Group.
Sven is the author of numerous security publications and has contributed to dozens of articles, blogs, podcasts, books and interviews. He is listed as an inventor on over four dozen security-related patents either pending or granted and was selected as a Top 50 Innovator of 2016 by Smart Industry magazine.
---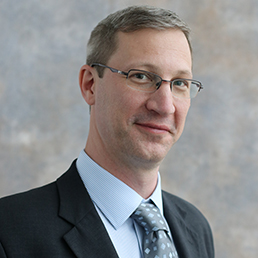 Martin Soukup
Vice President of R&D, Connected Transport, Irdeto
Martin Soukup leads global R&D for the Connected Transport team at Irdeto. Martin's special talent is being able to see the order in chaos. His current focus is bringing his experience in cybersecurity, IT/OT convergence, and compliance-compatible agility from telecoms and other industries to the connected mobility world. Martin has over 25 years of R&D experience, 16 in the cybersecurity space. He has led large teams in electronic design, embedded software, high performance networking, cloud, data analytics, and machine learning industries. He has led ethical hacking teams for almost 10 years and even wrote his first hack as a teen. He has also run startups and held leadership roles in Fortune 500 and medium-sized businesses around the world.
Martin holds a Master of Science in Information Technology from the University of Liverpool (Computer Security) and a Bachelor of Arts Psychology from Carleton University. He has also studied at the University of British Columbia, the University of California at Berkeley, and the Wharton School of Business. Martin has experience speaking about cybersecurity topics and technology trends at various industry events and forums, has numerous academic and trade publications, contributed to robots.txt, IETF, IEEE, ITU-T, Java, and W3C standards. He also has over 30 granted and pending patents.
---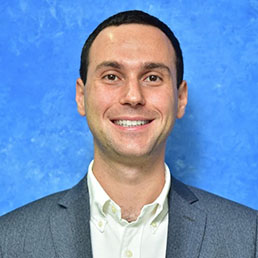 Dionis Teshler
CTO, GuardKnox
Dionis Teshler is an 8 year veteran of the Air Force and holds a B.Sc. in Electronics Engineering and Computer Science (Cum Laude) from Tel Aviv University, a M.Sc. in Computer Science (thesis in Computational Neuroscience, Cum Laude) and a Global MBA with a focus on Global Strategy from the Inter-Disciplinary Center of Herzeliya.
Dionis began his career as an image processing algorithms engineer for Israeli startup Transchip, which specialized in embedded image processing solutions for the mobile phone industry. Following his enlistment, Dionis received military cyber security training and became the cyber chief engineer for the Israeli next generation Integrated Modular Avionics (IMA) computers in fighter jets. Later on, Dionis became the head of cyber security for the Iron Dome program and was in charge of definition, development, implementation and deployment of cyber security solutions in the system and other advanced systems. His last position before discharge was as Project Manager of Information Systems and Cyber Security for the F-35 Program. After discharge, Dionis became the Vice President of Research and Development of an Israeli startup, TruMedia, which developed and produced innovative computer vision devices for audience measurement and the digital signage market.
Dionis brings to GuardKnox over 10 years of technical experience in advanced embedded real-time systems, with 8 of them focusing on state-of-the-art embedded cyber security solutions. In addition, Dionis brings over 5 years management experience in high profile, large scale cyber security projects.
---