SPEAKER BIOS
---
Christoph Berlin
Principal Group Program Manager, Azure Industrial IoT, Microsoft Corporation
Christoph Berlin is the Principal Group Program Manager and business owner of Manufacturing in the Azure IoT product group at Microsoft Corporation. His team is responsible for product management, strategic engagements and growth for the Manufacturing vertical including: Discrete and Process Manufacturing, Industrie 4.0, China 2025 and other initiatives around Industrial IoT, the Intelligent Cloud and Intelligent Edge. He also manages strategic customer/partner engagements for all of Azure IoT across verticals and is responsible for business growth.
Before joining Microsoft, Christoph was VP of Product Management for various startups, including hopTo Inc., a leader in mobile productivity solutions. Prior, Christoph was a member of the XenSource Ltd. senior staff, a virtualization startup (XEN hypervisor) where he was responsible for OEM partner development and strategy. Christoph holds a master's in computer science and communication from Darmstadt University, Germany.
---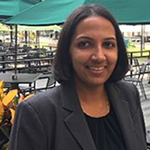 Radhika Chaturvedi
Business Development Manager, UL
Radhika has a Bachelor of Science degree in Mechanical Engineering. She joined UL as a project engineer in 2005 and has performed various functions throughout her career including project handling, technical reviews and laboratory operations manager.
Most recently, in her role as a Business Development Manager within the Energy, Power and Technologies division of UL, she is responsible for the customer and business growth of cybersecurity and functional safety services for industrial controls, power distribution and transmission, as well as other industrial product categories. In this role, she helped launch the cybersecurity testing, certification and advisory services for UL.
---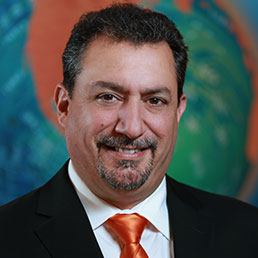 Sari Germanos
Portfolio and Product Marketing, B&R Automation
Sari Germanos is part of the Portfolio and Product Marketing team at B&R Industrial Automation. He is responsible for open source technologies and standards for machine to machine communications. His expertise lies in developing complex distributed real-time mechatronic applications. He also has significant experience in applying simulation technologies to improve the efficiency of developing large-scale distributed systems. Sari is chairing the workgroup developing the OPC UA Companion Specification for PackML. He also chairs the Safety Task Group within the Industrial Internet Consortium (IIC). Sari received his MS in Computer Science from Boston College.
---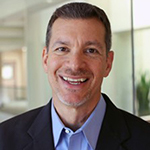 Dan Isaacs
Director, Connected Systems, Xilinx
Dan is responsible for emerging technologies including machine learning, defining and executing the ecosystem strategy for the Industrial IoT and has co-sponsored the Security Evaluation Testbed and Smart Factory Machine Learning testbed as the Xilinx representative to the Industrial Internet Consortium.
Dan has over 25 years of experience working in automotive, mil/aero and consumer-based companies including Ford, NEC, LSI Logic and Hughes. During his career, Dan has held positions in software design, FPGA design engineer, systems engineer, system verification, applications and other technical related management. He holds degrees in Computer Engineering- EE from Cal State University, B.S. Geophysics from ASU.
An accomplished speaker, Dan has participated in thought leadership panels and has presented keynote sessions and seminars for Industrial Internet Consortium World Forums, Industrial IOT Global conferences, Embedded World, Embedded Systems and FPGA Conferences.
---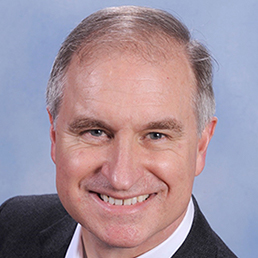 Dave Hofert
Chief Marketing Officer and Vice President of Sales, Perrone Robotics, Inc. (PRI)
Dave Hofert is the Chief Marketing Officer and Vice President of Sales for Perrone Robotics, Inc. (PRI). He has held these roles since January of 2017 and has developed new business for PRI in automotive, industrial, military, logistics, and Forestry sectors. He previously held Software development and management roles as well as Marketing and Business management roles at Sun Microsystems, Fidelity Investments, Nokia, and Oracle.
Dave earned his Executive MBA from Boston University in 2000. In 2005 Dave first became involved with Perrone Robotics when he helped organize funding for PRI to participate in two DARPA Grand Challenges and several JavaOne conference keynotes. More recently from 2011 to 2016, Dave worked within the Java Embedded Sales organization at Oracle where he was the Sr. Director of Business Development for IoT. There he developed global IoT technology and sales strategies and managed a world-wide business development team.
---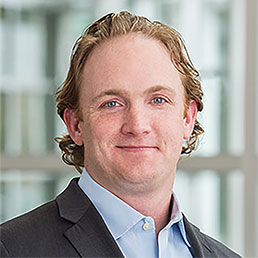 Josh Jabs
VP, Office of the CTO and GM IoT Solutions, Entrust Datacard
Joshua is a technology executive specializing in converting market disruption and organizational change into growth opportunities. He is responsible for emerging technologies at Entrust Datacard and general management of the IOT business. Previously, he provided leadership for Entrust Datacard's government solutions, security technologies, and alliance programs.
Prior to joining Entrust Datacard he directed investor engagements as an equity analyst in the Security and Financial Technology sectors at Piper Jaffray and Roth Capital Partners.
---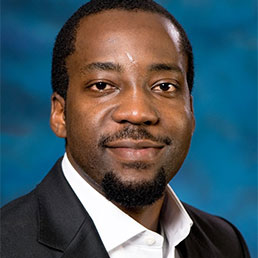 Adebayo Onigbanjo
Operating Leader, Transport Intelligence Business, GE Transportation Digital Solutions
Adebayo Onigbanjo is the operating leader for the Transport Intelligence business for GE Transportation Digital Solutions. As operating leader, Adebayo juggles the tasks of monetizing the Transport Intelligence business by ensuring alignment between business strategy, go-to-market activities as well as product management, engineering, customer delivery, strategic partnerships and services. Transport Intelligence, a business within GE Transportation Digital Solutions that connects Transportation industry assets to deliver actionable outcomes and productivity for its customers in ways not previously possible.
A graduate of Brunel University with a MSc in Data Communications systems, Adebayo has since worked with Zebra Technologies as Director of marketing and strategy in the Chief Technology Office and board member of the Chicago IoT council focused on IoT technology framework, applications and monetization.
---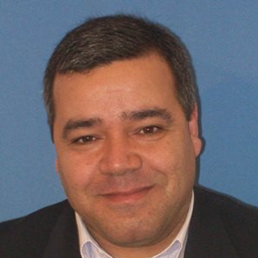 Said Tabet
Office of the CTO, Chief Architect for IoT Solutions, & IIC Steering Committee Member, Dell Technologies
Said is the Principal Dell EMC Representative to the Industrial Internet Consortium and a member of its steering committee. Said is Chair of INCITS Secure Cloud Computing Group, ISO Editor of Cloud Security SLA. He is a member of the Cloud Security Alliance International Standardization Council. 
With over two and a half decades in the industry, Said played the role of a Technology Advisor to large multinational companies. He contributes to technology innovation forums, guides startups through mentorship and coaching. Said works on challenges around Industrial IoT, connected vehicles, AI/deep learning, Big Data analytics and security, risk management and semantic data.
---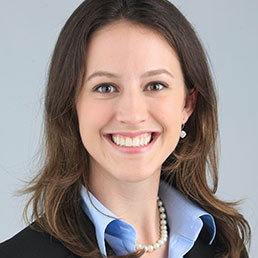 Melissa King Ruths
Vice President of Plantweb Solutions and Services, Emerson
Melissa King Ruths is the Vice President of Plantweb Solutions and Services for Emerson. She has been with Emerson for ten years in a variety of roles including Strategic Planning, Business Development, Marketing and Sales and was based in Singapore for five years as part of Emerson's Asia Pacific organization. She holds a BS in Chemical Engineering from Rice University and an MBA from the MIT Sloan School of Management. Currently based in Dallas, Texas, Melissa enjoys traveling, scuba diving and spending time with her two-year-old daughter.
---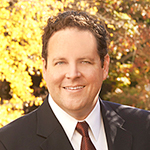 Michael Thomas
Systems Architect, SAS Institute
Michael Thomas is a patent-holding Systems Architect at SAS Institute in the Internet of Things (IoT) division. His research areas include the application of augmented reality, virtual reality and IoT to solve smart city and smart building problems. He has authored three books on programming topics and several papers. He is on Twitter as @mike_d_thomas.
---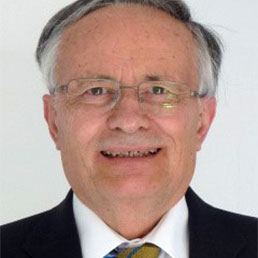 Kym Watson
Deputy Head, Information Management and Production Control Department - Fraunhofer IOSB
Kym received an Honours Degree in Sciences (1974) and a PhD in mathematics (1978) from the Flinders University of South Australia. He has been a scientist at Fraunhofer IOSB, Karlsruhe since 1982 and is currently deputy head of the department "Information Management and Process Control". His expertise includes modeling and performance evaluation of computer networks, information management systems with geospatial data based on sensor networks, as well as development of technology roadmaps for Industrial Internet of Things and automation systems. He leads the IIC Smart Factory Web Testbed project at Fraunhofer IOSB in which architectures for Industrial Internet of Things are investigated and tested.