---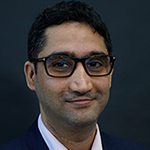 ANKUR BHAN
Global Head of Nokia's Worldwide IoT network grid (WING)

Ankur Bhan is the creator and Global Head of Nokia's Worldwide IoT network grid (WING) business line which provides a one stop managed service for all IoT needs of Operators and Enterprise customers. Prior to this, he was heading the Strategy, Partnerships and Portfolio Management team for Managed Services globally, where he was responsible for overall MS product performance and the introduction of new innovations to the market.
Previously, Ankur has 15+ years of management consulting experience, most recently as Global Head of Transformation Consulting practice for Nokia, where he led numerous strategy, business transformation and performance improvement projects for major telecom operators across the globe. In this role, Ankur built high performing consulting practices, which delivered exceptional business transformation results. Ankur started his career with Infosys Consulting where he was Principal with Infosys' Communications, Media and Entertainment Consulting practice. Ankur holds a degree in Electronics & Communication Engineering from National Institute of Technology in India and MBA from London Business School. He is currently based in Dubai.
---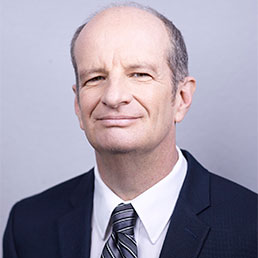 MARCELLUS BUCCHEIT
Co-Founder - Wibu-Systems AG, President and CEO - Wibu-Systems USA
Marcellus Buchheit is co-founder and Chairman of the Board of WIBU-SYSTEMS AG in Karlsruhe, Germany, and currently serves as the President and CEO of Wibu-Systems USA Inc. Marcellus co-founded Wibu-Systems in 1989. He is the original architect of the company's successful WibuKey, SmartShelter and award-winning CodeMeter software protection products.
Marcellus is an active member of the international Industrial Internet Consortium (IIC), where he is involved with security, trustworthiness and monetization initiatives. He is one of the editors and authors of the Industrial Internet Security Framework and Industrial Internet Vocabulary Technical Report documents. He earned his Master in Computer Science degree from the University of Karlsruhe, Germany.
---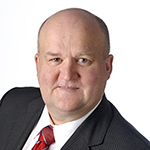 REINER DUWE
Sales Manager, EMEA, RTI
Reiner joined RTI early 2015 and leads the EMEA team since January 2016. With his broad experience from more than 20 years in the embedded industry and from leading management positions at Wind River and other market leaders, he drives the strong growth of RTI in EMEA. Reiner is also an active member of the IIC German Regional team.
---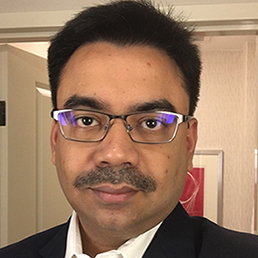 SOUMYA GUPTA
Head of Verticals and Technical Support, Nokia
Soumya has spent 18 Years in IT & Telecom industry in Services Portfolio Management, Account Management and IT Operations & Management. He has been part of large transformation projects in both IT & Telecom Industries cutting across various verticals. In Nokia, Soumya has been in many senior management positions for the last 10 years. His latest venture has been to establish the Systems Integration Verticals business with strong focus on Customer CIO Organizations. A software engineer by qualification, Soumya's passion is in new technologies and how it changes the world in the world in this connected era.
---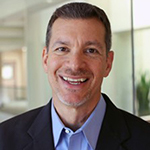 DAN ISAACS
Director, Strategic Market Development, Xilinx
Dan is Director of Strategic Market Development at Xilinx. He is responsible for emerging technologies including machine learning, defining and executing the ecosystem strategy for the Industrial IoT and has co-sponsored the Security Evaluation Testbed and Smart Factory Machine Learning testbed as the Xilinx representative to the Industrial Internet Consortium. Dan has over 25 years of experience working in automotive, mil/aero and consumer-based companies including Ford, NEC, LSI Logic and Hughes. During his career, Dan has held positions in software design, FPGA design engineer, systems engineer, system verification, applications and other technical related management.
---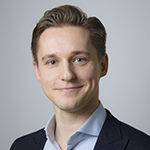 NIKO KORTE
Senior Manager Digital Business Development, SSAB
Niko Korte is responsible for digitalization at SSAB. Current projects relate to CRM, AI, robotics, the SSAB Customer Portal and SmartSteel. Korte has previously worked in business development and strategy roles within the steel and construction industries. Korte's versatile experience from the steel industry enables him to identify the areas that would most benefit from digital solutions. Korte has a degree in economics and a keen interest in politics. He escapes from steel and digital stuff by playing the guitar and squash.
---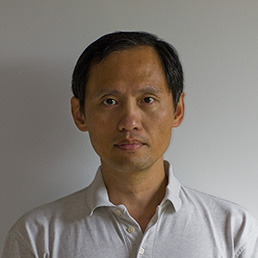 SHI-WAN LIN
CEO, Co-founder, Thingswise, LLC.
Shi-Wan is the CEO and co-founder of Thingswise, LLC, a startup providing an IIoT streaming analytic platform as a turnkey solution adapting and innovating key requisite IT technologies to meet OT requirements. Dr. Lin co-chairs various technical groups for the Industrial Internet Consortium (IIC), the Joint Task Group between Plattform Industrie 4.0 and the Industrial Internet Consortium. Dr. Lin is a leading author of the Industrial Internet Reference Architecture published by IIC. Dr. Lin has 20+ years of experience leading initiatives in system architecture, Big Data, analytics, enterprise software, Cloud Service, system security and trust, telecommunications and wireless data communications.
---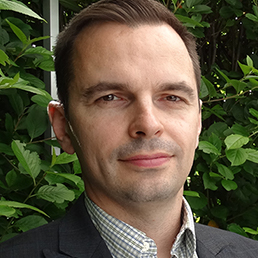 KARI MÄKI
Research Manager on Smart Energy and Transport Solutions, Research Area, VTT
Kari Mäki, Dr.Sc. (Tech.), Research Manager on Smart Energy and Transport Solutions research area at VTT. He has more than 15 years of experience in smart grid and energy system research. He has participated in many EU and national projects regarding for instance active networks, distributed generation, demand response, electric vehicles and energy storage technologies. He has earlier experience for distribution automation, distributed generation, network protection and distribution system planning tools both from network operator and industry sides.
---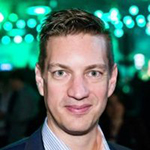 VILLE MICKELSSON
Director, Accenture Industry X.0
A veteran innovator of the Internet of Things, Ville Mickelsson is now leading Accenture's Industry X.0 sales for energy, utilities, chemicals and natural resources in the Nordics. Until April 2017 Ville was the CEO of CyberLightning Ltd. and championed an edge-to-cloud platform that combined the 3D Internet, real world visualization and big data analytics to drive breakthrough applications for managing the Industrial IoT. Prior to CyberLightning, Ville was the CEO of Sensinode Ltd., an IoT software leader acquired by ARM in 2013. Ville's background beyond the IoT includes web-based advertising, mobile commerce and consulting, with previous advisor, director and manager positions with TeliaSonera, Starcut and Technopolis Ventures.
---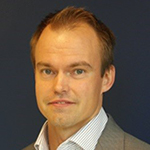 JOUNI PYLVÄNÄINEN
Technology Manager, Intelligent Power Grid, Elenia Oy
Jouni Pylvänäinen graduated in 2002 with a M.Sc. and 2010 with a D.Sc. in Power engineering/asset management. He has worked in Tampere University of Technology between 2002 – 2006 and since 2006 he has been in DSO business, where he has worked in several managerial positions both in Vattenfall and Elenia. He has been responsible for teams such as electrical network planning, land-use/documentation and strategic network development. Currently he is leading the team which is responsible for field communication, smart grid development and regulation, operative systems including field telecommunication. He has also previously worked as a project manager in several challenging development projects such as implementation of the PAS 55 and ISO 55001 Asset management.
---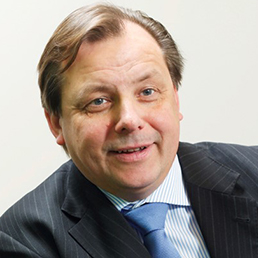 TEPPO RANTANEN
Executive Director, City of Tampere
Teppo has been with Deloitte from 2002-2016, the last two years in London as a member of the Global Technology, Media and telecommunications leadership team. Previously, he was CEO of Deloitte Finland for twelve years. Before joining Deloitte, Teppo was the Nordic leader of Andersen Risk Consulting, located in Stockholm.
---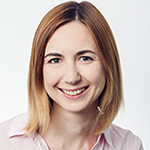 EKATERINA RUDINA
Senior System Analyst, Kaspersky Lab
Ekaterina Rudina is an analyst at Kaspersky Lab's ICS CERT, the part of Critical Infrastructure Defense department. Ekaterina specializes in the scope of threat modeling, risk assessment and secure architectural design. In her work she combines the academic research with the practical work in the scope of computer and network security. In 2012 she was awarded a Ph.D. for the study of network protocol analysis. Ekaterina contributes to IEEE, ITU-T, and Industrial Internet Consortium cyber security recommendations and to national standards promoting secure architectures and approaches to trustworthy implementation of solutions for Critical Infrastructure and the Internet of Things.
---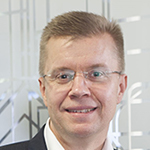 SIMO SÄYNEVIRTA
Vice President, Country Digital Lead, ABB Oy
Simo Säynevirta heads industrial digitalization activities for ABB in Finland. He has extensive experience in this field spanning over 25 years and covering a wide array of disciplines from leading the development of ABB platform technology to innovating applications in the various industries.
---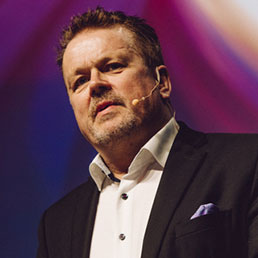 PEKKA SIVONEN
Executive Director, Digital Transformation of Finnish Industries, Business Finland
Currently Pekka is responsible for digital transformation of Finnish Industries at Business Finland, the Finnish Innovation Funding Agency. Pekka has 20 years of experience in mobile software and 35 years as entrepreneur. He has been selected as the Entrepreneur of The Year in Services in Finland three times (2004 – 2006). He is a Chair of Finland 2030 Future Committee for Corporate renewal, as well as chair of Finland Platform Economy Roadmap. Pekka is also a member of the national AI strategy workgroup. Previously, Pekka founded Digia, a mobile software company, as well as HealthSPA ecosystem and IndustryHack IoT-accelerator.
---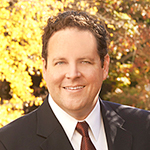 MICHAEL THOMAS
Systems Architect, SAS Institute
Michael Thomas is a patent-holding Systems Architect at SAS Institute in the Internet of Things (IoT) division. His research areas include the application of augmented reality, virtual reality and IoT to solve smart city and smart building problems. He has authored three books on programming topics and several papers. He is on Twitter as @mike_d_thomas.
---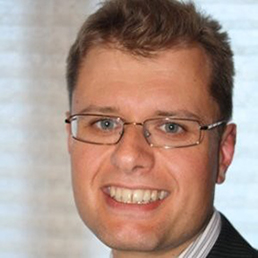 PRZEMEK TOMCZAK
Senior Vice-President IoT and Utilities, Kx Systems
Przemek has over 20 years IT and business leadership experience, implementing and operating big data and analytics systems, delivering program and transformation initiatives, consulting, outsourcing and risk management in the energy and utility and other industries. Przemek was responsible for the implementation and operation of the world's first and largest smart meter data management system for 67 utilities companies and 5 million end customers. Previously, he held senior roles at the Independent Electricity System Operator, top-tier consulting firms and systems integrators. Przemek also holds the CPA, CA and CISA designations.
---
MICHAEL WESTBERG
Vertical Specialist Utilities, Tele2 IoT
Michael has been working with sales and business development in various management and advisory positions in the telecommunications sector for over 30 years at companies such as Ericsson, AU-System, Tilgin, and Connode. For the last 10 years he has been actively working with IoT in the Utility space at Connode AB (today CyanConnode) as VP Sales and Marketing and part of the founding management team. Michael joined Tele2 IoT in 2017 and holds a senior position with the mission to drive the business engagements in the Energy and Utility vertical.