---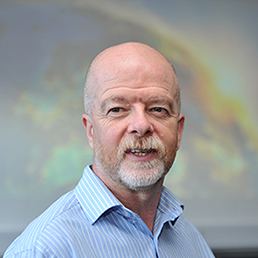 PROFESSOR JOHN BARRETT
Cork Institute of Technology, Nimbus Research Centre

Professor John Barrett is a founder and a Director of the Nimbus Research Centre at Cork Institute of Technology, Ireland, where research and application development focuses on real-world uses of the Internet of Things and related emerging technologies. He has been involved in international research for 35 years and his current research focuses on smart systems reliability, particularly in embedding of electronics in reliability-critical applications such as medical implants, structural monitoring and industrial machinery. He is active around the world in communicating the potential and the challenges and the business, personal and social impacts of emerging technologies to a wide variety of audiences.

---
JOHN BRESLIN
Senior Lecturer in Electronic Engineering, NUIG

John is an award-winning and highly cited senior lecturer in Engineering and Informatics at NUI Galway, director of the TechInnovate (Technology Innovation) entrepreneurship programme, and co-PI at the Insight Centre and FI at the FutureMilk Centre.
---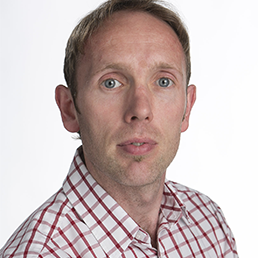 DR. KEN BRUTON
Cork Institute of Technology, Department of Mechanical, Biomedical & Manufacturing Engineering
Dr. Bruton is a doctorate level graduate of the UCC School of Engineering with over 15 years' experience working as a commercial & industrial energy efficiency and LEAN manufacturing consultant. Dr Bruton currently works as a lecturer and researcher in the Mechanical, Biomedical & Manufacturing Engineering department win Cork Institute of Technology. Dr Bruton holds a six sigma green belt in LEAN manufacturing principals which he applies to his industrial energy efficiency work. Dr Bruton has also worked as an Energy Agreements Support Manager with SEAI, where he mentored ten of the largest energy users in Ireland in the implementation of the IS393, EN16001 and most recently ISO50001 energy management system standards before taking up his role in academia. Dr Bruton also works on the application of Smart Manufacturing principles to the Irish manufacturing with a particular interest in the development of Decision Support Systems (DSS)
Dr. Bruton works closely with industrial partners to develop intelligent energy and automation system analytics solutions to optimise their energy and manufacturing systems. Dr Bruton has previously worked on the
i2e2 Technology Centre
Heating Ventilation and Air Conditioning Automated Fault Detection and Diagnostics tool development project, which won the
UCC ICT Invention of the Year
in 2012 and
SEAI Energy Research Award 2014
.
---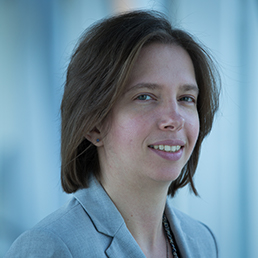 SANDY CARIELLI
Director of Security Technologies, Entrust Datacard

Sandy Carielli has spent over a dozen years in cybersecurity, focusing on identity, PKI, key management, cryptography and security management. As Entrust Datacard's Director of Security Technologies, Sandy guides the organization's security and technology strategy. Sandy has spoken at multiple security conferences and co-authored the IIC's IoT Security Maturity Model.
---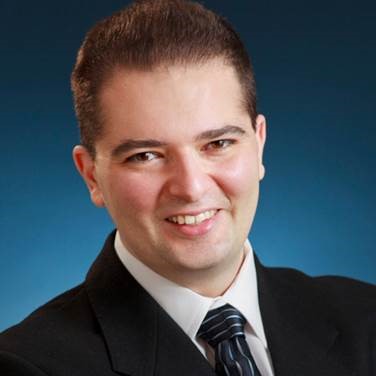 WAEL WILLIAM DIAB
Vice President of AI & IoT Standardization and Strategy, Huawei, Co-chair, IIC GES Task Group, Secretary, IIC Steering Committee
Wael is a business and technology strategist with over 885 patents to his name in the fields of networking and ICT. He is currently a Vice President at Huawei leading AI and IoT Standardization and Strategy. Prior to Huawei, Wael held senior leadership roles at Fortune 500 companies, including Cisco and Broadcom.
Wael has BS and MS degrees in EE and BA in Economics from Stanford, and an MBA with honors from Wharton. He is a published author, having authored the book Ethernet in the First Mile: Access for Everyone. In 2011, Wael was recognized by the David Packard Medal of Achievement and Innovator Award for his leadership in Green Technology.
Wael has been active in standardization and related activities for two decades. He chairs ISO/IEC JTC 1/SC 42, the international standardization committee on artificial Intelligence (AI). Wael is also chairing the AI track of the 22nd Global Standards Collaboration meeting (GSC-22).
---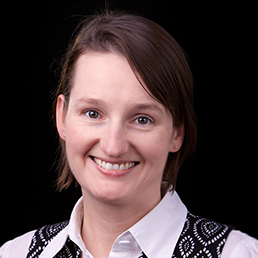 DR. TRIONA KENNEDY
Manager, Business & Process Development, Stryker Advanced Operations
Tríona Kennedy, PhD, is a manager in Stryker, based in the Stryker AMagine Institute, Carrigtohill, Co Cork. The AMagine Institute is Stryker's global technology development centre and centralised additive technology manufacturing hub. Since 2001, Stryker has invested in additive manufacturing and collaborated with top PhD programs at leading universities. Tríona is with Stryker since 1999 and led the Additive project through to industrialisation from a university project. Tríona is a graduate of University of Limerick (Materials Science and Engineering).
---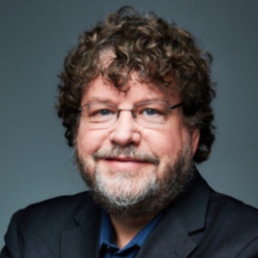 ROBERT MARTIN
Sr. Secure SW & Technology Principal Engineer, MITRE
Robert A. Martin, Senior Secure Software & Technology Principal Engineer of the MITRE Corporation's Trust & Assurance Cyber Technologies Department and member of the Industrial Internet Consortium Steering Committee has dedicated his career to solving the world's most difficult problems in systems and software engineering – including security of connected software-enabled technology, Y2K, application security, and assurance. Focusing on the interplay of risk management, cybersecurity, and assurance for the past 20 years, Robert has applied his expertise to international cybersecurity initiatives such as CVE, CWE, and assurance cases. Robert frequently makes presentations on IIoT, software security, assurance and related topics.
---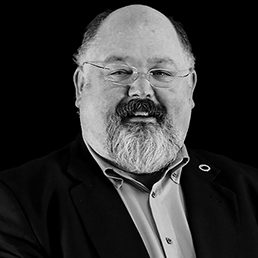 JEFF MCCANN
Global IoT Lab Director, Dell EMC
With over 30-years industry experience Jeff has advanced experience in IT & OT engineering & management, currently with a specific focus on Internet of Things (IoT) technologies. Based in Limerick, Jeff leads the strategy for the Dell Technologies IoT Labs globally, providing dedicated space for customers to build, model, architect, and test their IoT solutions.
---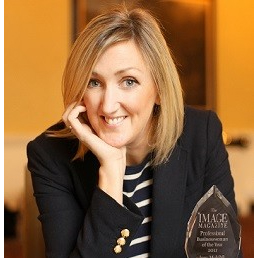 JOAN MULVIHILL
Digitalisation Lead, Siemens
As the Digitalisation Lead for Siemens in Ireland, Joan Mulvihill continues to be at the forefront of driving technology adoption in Ireland.  Having held the position of CEO of the Irish Internet Association for 7 years, followed by 2 years as the Centre Director for the Irish Centre for Cloud Computing and Commerce, her role at Siemens builds on Siemens' and her deep commitment to and understanding of the needs of Irish business for their digital transformation.  Digitalisation means working differently.  Siemens will always work with their clients to meet their operational technology needs with world class products and services and now through Digitalisation, Siemens leverages its domain expertise with clients to transform and create the businesses of their future. 
---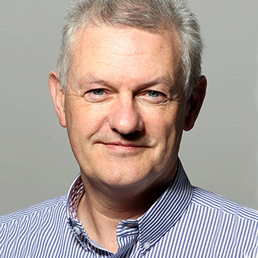 DR. THOMAS NEWE
University of Limerick, Department of Electronic & Computer Engineering
Thomas Newe (BEng., PhD, MIEEE) received his Honours Degree in Computer Engineering in 1991. Following this, he worked as a senior software engineer with MAC, Ireland. He was awarded his PhD in 2003 from the University of Limerick for work on Formal Verification Logics for use in security protocol design. He is currently a Senior Lecturer in the Department of Electronic and Computer Engineering in the University of Limerick, group leader of the IoT/WSN Security activities in the Optical Fibre Sensors Research Centre and the Centre for Robotics and Intelligent Systems, and a FI in the MaREI, Confirm and Lero SFI National Research Centres.
He has graduated 12 PhD students in the general area of Security for Wireless Sensor Networks (WSNs) and currently, he has 7 registered students working in the areas of secure IoT for marine systems, medical environments, and Smart Manufacturing. His areas of research include: IoT, Wireless Sensor Networks, Operating Systems, Cryptography/Encryption Algorithms, Data Security, Network Security and Formal Verification Methods.
---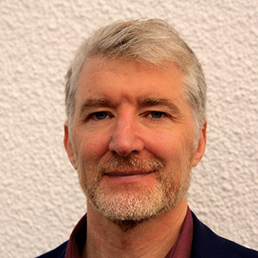 DR. BILL O'LEARY
General Manager, Confirm Centre
Before joining CONFIRM in April 2018 Bill was a Senior Global Operations Director with full P&L responsibility for multiple sites worldwide with a US minerals & technology company. He has a background also in the renewables and pharma sectors. He holds a PhD, MBA, Six Sigma Black Belt and is a certified Quality Auditor.
---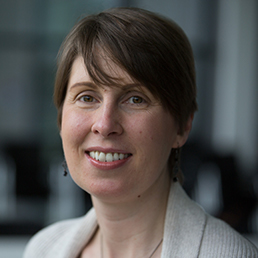 DR. DONNA O'SHEA

Donna graduated with a BSc in Software Development & Computer Networking (2002), a Master of Engineering by research (2004) and a PhD (2007) from Cork Institute of Technology.
Her current position is lecturer in Computer Science and she is also Principal Investigator of Ríomh – Intelligent Secure Systems research group and member of Nimbus Research Centre. Donna has been a central figure in establishing the IDA funded National Cybersecurity Cluster called Cyber Ireland the goal of which is to ensure that Ireland is well positioned both to service the already significant activities in the area of cybersecurity research and innovation and to build excellence and talent that will enable further growth in this expanding field. Donna is a funded investigator in the SFI ENABLE and researcher in SFI CONNECT research centres.
Donna's research expertise lies in the area of enterprise security and network and service management with a specific focus on the design, analysis and optimisation of wired and wireless communication systems, networks and services. During her PhD she made a significant contribution in the area of service provisioning for Beyond 3rd Generation (B3G) networks. On completion of her PhD she spent five years working for IBM and this work exposed her to the rigorous design discipline that is a prerequisite for the successful development of large, complex systems across several sites, multiple design teams and various target platforms. The work in IBM also deepened her technical knowledge in the area of network and service management for mobile and Cloud based services.
As part of Donna's role as lecturer she is also programme director for the fully online programmes, MSc in Cloud Computing, MSc Artificial Intelligence, MSc Software Architecture & Design and MSc in Information Design & Development and also teaches a number of online modules across a range of academic programmes. She is chair of the Computing Department's research studies committee and is a committee member of IEEE UK Ireland Women in Engineering and is a IEEE Senior Member.
---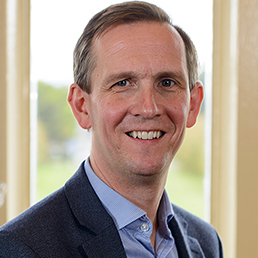 PROFESSOR ANDREW PARNELL
Hamilton Institute at Maynooth University and Funded Investigator in the I-Form Advanced Manufacturing Centre
Andrew Parnell is a Hamilton Professor in the Hamilton Institute at Maynooth University and a Funded Investigator in the I-Form Advanced Manufacturing Centre. His research is in statistics and machine learning for large structured data sets in a variety of application areas, including in advanced manufacturing. He has co-authored over 50 peer-reviewed papers in applied journals such as Science, Nature Communications, and Plos ONE, and has methodological publications in journals such as Statistics and Computing, The Annals of Applied Statistics, and Journal of the Royal Statistical Society: Series C. He has been awarded over €1 million to date in direct funding. He has been heavily involved in the commercialisation of research through the start-up companies Prolego Scientific (CSO) and Atturos (Scientific Advisor).
---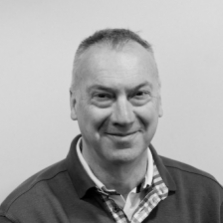 ROGER RICHARDSON
Co-Founder and Commercial Director, Corlina

Roger Richardson is a Corlina Co-Founder and its Commercial Director, located in London. In this role, he leads customer acquisition activities, client management, and also helps translate customer needs into the Corlina product roadmap.
Prior to Corlina, Roger has over 20 years' experience connecting large organizations such as Hitachi and BT with technology providers including Accenture and Cisco to develop strategic relationships for business success. He has worked in categories including infrastructure software and IT and services management. He brings this broad-based perspective to developing Corlina's market position and customer relationships in IIoT.
---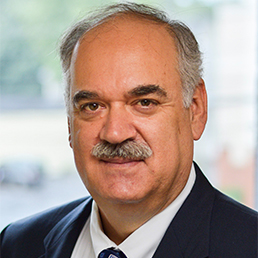 RICHARD SOLEY
Executive Director, Industrial Internet Consortium

Dr. Richard Mark Soley is Executive Director of the Industrial Internet Consortium and is responsible for the vision and direction of the organization. In addition to this role, Dr. Soley is Chairman and CEO of the Object Management Group®. He also serves on numerous industrial, technical and academic conference program committees, and speaks around the world on issues relevant to emerging technologies, IT standards, and creating successful companies. Dr. Soley also serves as an advisor to many governments and is an agenda contributor in the World Economic Forum. A native of Baltimore, Maryland, Dr. Soley holds SB, SM, and PhD degrees in Computer Science and Engineering from MIT.
---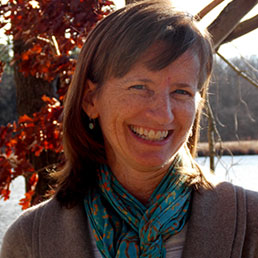 KATHY WALSH
VP of Marketing, Industrial Internet Consortium
Kathy Walsh is the Industrial Internet Consortium's Vice President of Marketing and is responsible for the marketing of the Industrial Internet Consortium. To her role, she brings extensive marketing experience and a broad array of business skills acquired from roles in accounting, customer service, market research, product management, and social media management. Prior to joining the Industrial Internet Consortium, Kathy was a Product Marketing Manager at Dimensional Insight, Inc. and Oracle Corp. Kathy also worked in market research and client service at IRI, Inc. as a Project Manager.
Kathy holds a bachelor's degree in Accounting from the University of Notre Dame and earned an MBA, with a concentration in Marketing, from Babson College. She is married with three sons and spends much of her free time cheering on youth sports. Kathy is a published author of Preacher Kid: A Story from the Heartland.
---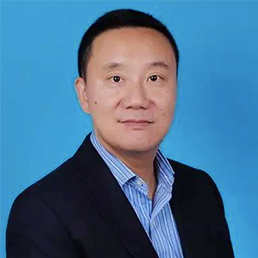 VINCENT WANG
Chief Innovation Officer, China Wanxiang Group

Vincent Y. Wang is the Chief Innovation Officer (CIO) of China Wanxiang Group, responsible for Wanxiang's strategic planning, portfolio investments, business model innovation, global partnerships, and, ultimately, building and operating Wanxiang's Innovation & Entrepreneurship platform. His primary interests in 2018 include industrial internet, electric vehicles, and smart city.

Before joining Wanxiang, Vincent was the General Manager of IBM Greater China's New Business Initiatives. Throughout the 23 years of his career, Vincent held a series of executive positions at leading multinationals incl. Intel, Infineon and SMIC, and he co-founded Tangram Technologies Inc. Vincent holds an MBA degree from UC Berkeley, and Master of Science in Material Science Engineering from University of Southern California.