---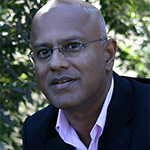 Dr. Ken Figueredo
IoT Strategy Industry Advisor, InterDigital

Ken Figueredo is an industry advisor on IoT strategy and market dynamics. He works within InterDigital's IoT Solutions business unit with key commercial and industry-alliance partners to promote a standards-based IoT eco-system aligned with the oneM2M Partnership Project. Ken has a combined background in business-model innovation and technology, including test-bed experience of applying data management, adaptive learning and AI techniques for condition monitoring IoT use cases.
---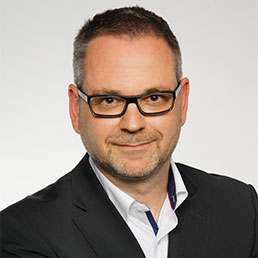 Jürgen Hahnrath
Head of IoT Solution, Germany - Cisco

Jürgen Hahnrath has been with Cisco since July 2005. He is in charge of IoT Solutions for Germany. Prior to that, he was responsible for the enterprise sector as a Sales Manager. Within that role he helped to develop the Cisco Collaboration Architecture in Germany. Before joining Cisco in 2005 he worked as a Senior Network Specialist at McKinsey. Jürgen studied Communications Engineering and Digital Signal Processing at RWTH Aachen University, Germany.
---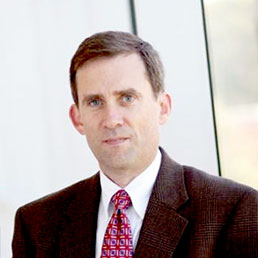 Jeff Lund
Senior Director, Product Line Management, Industrial IT- Belden

Jeff Lund is the senior director of product line management in Belden's industrial IT group. He is responsible for Belden's vision and product initiatives related to the Industrial Internet of Things as well as for coordinating and driving cyber security and wireless product direction across Belden industrial IT product groups.  He also serves as Belden's primary representative at the Industrial Internet Consortium, where he is co-chair of the marketing working group.  Jeff has over 20 years of Industrial IoT experience working with manufacturers and integrators to add intelligence and networking to devices for industrial, building automation, transportation system and smart grid use. Jeff has a MBA from Wharton and a B.Sc. in Electrical and Computer Engineering from the University of California.
---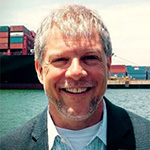 Peter Marx
Vice President, Advanced Projects, GE Digital
Member, Steering Committee - Industrial Internet Consortium
Prior to coming to General Electric he was the Chief Technology Officer for the City of Los Angeles. Under his tenure the City implemented the open data portal (#1 in the US), cyber intrusion command center (CICC), CityLinkLA (broadband), significant improvements in fire dispatch and control, partnerships with numerous technology providers, and the nation's largest deployment of body-worn cameras for police officers. LA was recognized as the #1 digital large city in 2014 and #2 in 2015 by GovTech / League of Cities.
Marx was Vice President, Business Development, for Qualcomm Labs where he handled R&D strategy for numerous initiatives. He started the Gimbal initiative as part of his overall work on driving the development of new technologies ranging from augmented reality to context awareness.
He was the CTO for Vivendi-Universal Games (which shipped World of Warcraft and many other games) and was the Vice President, Emerging Technologies for Universal Studios. A number of games won the highest industry awards. He previously held the position of Vice President at Mattel handling digital and online products and services, including winning a Webby™ for the games portal. As an engineer he was the Senior Research Engineer for Electronic Arts with lead roles in numerous videogames, including Madden Football, NASCAR, Knockout Kings (Fight Night), etc. He worked for Apple Computer on Quicktime and ISDN.
Marx has spent his career writing software, working with technologies and technologists, and driving the state-of-the-art forward. Marx also holds the position of Adjunct Professor at the University of Southern California.
---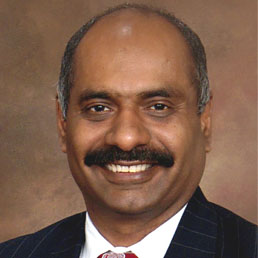 Jayraj Nair
VP and Global Head of IoT- WiPro

Jayraj Nair is VP, Global Head of IoT for Wipro. He is responsible for building and strengthening Wipro's presence in IoT by driving its revenue growth, setting its strategic & technology direction and building its team to capitalize on Wipro's significant investment in the digital space.  Jayraj also enables Wipro's leadership in the broader IoT & Industry 4.0 ecosystem and is based out of Wipro's Mountain View, California office.
Jayraj is passionate about building solutions that add genuine value to end-users. He is a Computer Engineer by profession with over twenty years of experience in Information Technology. He received Master in Business Administration from Iowa State University (ISU) and Master of Science in Engineering & Management from Massachusetts Institute of Technology (MIT).
---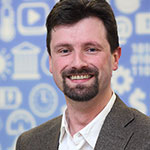 Keith O'Byrne
Head of Solutions, Asavie

In his role Keith consults with carriers in USA, Europe and Asia on next-generation IoT and mobility solutions. Keith has over 18 years of security and IT experience advising some of the world's leading organizations on their Infosec posture and network design. Prior to Asavie, Keith worked with BeTrusted, Baltimore Technologies and Scottish Provident. Keith was CISSP accredited in 2001 and has earned a host of IT/Networking vendor certifications from the usual suspects. In his spare time Keith's a bit of a pistonhead, and is at his happiest tinkering with the oldest and newest of engines. Keith has a unique way of reaching his audiences and attracts both technical and commercial audiences alike, he has been guest speaker at several events over the past number of years, more recently Thing Monk, London UK, IoT Asia and Tech Meetups around Europe.
---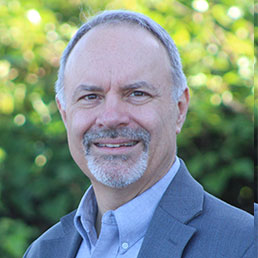 Stan Schneider
CEO, Real-Time Innovations, Inc.
Chair of the Industrial Internet Consortium Steering Committee Testbed Subcommittee

Stan Schneider is CEO at Real-Time Innovations (RTI), the privately-held Industrial Internet of Things communications platform company. RTI has extensive experience in all areas of the Industrial Internet, with 750+ projects that include applications in Energy (Grand Coulee dam, Siemens Wind Power, Toronto Hydro microgrids), Medical (GE Healthcare, BK Medical ultrasound, Harvard med device connectivity), Automotive (Audi, VW), Industrial (Schneider, Joy), and Transportation (Canadian air traffic control, Unmanned vehicles). Based on this leading architectural impact, RTI was recently named the #1 most influential company in the Industrial Internet of Things by Appinions as published in Forbes. Dr. Schneider holds a PhD in Electrical Engineering / Computer Science from Stanford University and has experience in embedded software, robotics, industrial systems, and communications.
---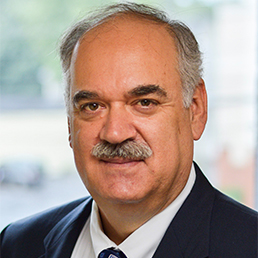 Dr. Richard Mark Soley
Executive Director, Industrial Internet Consortium


Dr. Richard Mark Soley is Executive Director of the Industrial Internet Consortium and is responsible for the vision and direction of the organization. In addition to this role, Dr. Soley is Chairman and CEO of the Object Management Group (OMG) – an international, nonprofit computer industry standards consortium -- and Executive Director of the Cloud Standards Customer Council – an end-user advocacy group.
Previously, Dr. Soley was a cofounder and former Chairman/CEO of A. I. Architects, Inc., maker of the 386 HummingBoard and other PC and workstation hardware and software. Prior to that, he consulted for various technology companies and venture firms on matters pertaining to software investment opportunities. Dr. Soley has also consulted for IBM, Motorola, PictureTel, Texas Instruments, Gold Hill Computer and others. He began his professional life at Honeywell Computer Systems working on the Multics operating system.
A native of Baltimore, Maryland, U.S.A., Dr. Soley holds bachelor's, master's and doctoral degrees in Computer Science and Engineering from the Massachusetts Institute of Technology.
---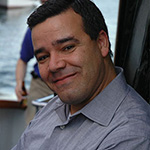 Dr. Said Tabet
Chief Architect for IoT Solutions, Dell EMC
Member, Steering Committee - Industrial Internet Consortium
Said is the Principal Dell EMC Representative to the Industrial Internet Consortium and a member of its steering committee. Said is Chair of INCITS Secure Cloud Computing Group, ISO Editor of Cloud Security SLA. He is a member of the Cloud Security Alliance International Standardization Council.
With over two and a half decades in the industry, Said played the role of a Technology Advisor to large multinational companies. He contributes to technology innovation forums, guides startups through mentorship and coaching. Said works on challenges around Industrial IoT, connected vehicles, AI/deep learning, Big Data analytics and security, risk management and semantic data.