---
Dr. Greg Bollella
Internet-of-Things CTO, VMware, Inc.
Greg has been interested in algorithms and software architectures that support the deterministic execution of logic within general-purpose operating systems and virtual machines since 1992. At VMware he is investigating infrastructure management for the Internet-of-Things. While a Senior Engineer at IBM, he was fundamental to the industry effort that spurred the creation of the Java Community Process and established JSR-01 the first activity under the JCP and led the JSR-01 Expert Group that defined the Real-Time Specification for Java. During his work on the Golden Gate project at Sun he concurrently held a position, for four years, at the Jet Propulsion Laboratory, California Institute of Technology, as Distinguished Visiting Scientist. He holds a Ph.D. in computer science from the University of North Carolina at Chapel Hill. His dissertation research is in real-time scheduling theory and real-time systems implementation. This work creates an architecture that defines fundamental issues that are necessary for supporting real-time applications within general-purpose operating systems and language runtimes.
---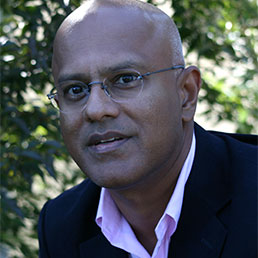 Ken Figueredo
IoT Strategy Advisor - InterDigital
Ken Figueredo is an industry advisor on IoT strategy and market dynamics. He works within InterDigital's IoT Solutions business unit with key commercial and industry-alliance partners to promote a standards-based IoT eco-system aligned with the oneM2M Partnership Project. Ken has a combined background in business-model innovation and technology, including test-bed experience of applying data management, adaptive learning and AI techniques for condition monitoring IoT use cases.
---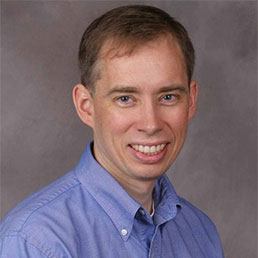 Steve Hanna
Senior Principal - Infineon Technologies
Steve Hanna is a Senior Principal at Infineon Technologies. He is an active member of the Industrial Internet Consortium's Security Working Group and a Liaison Representative from Trusted Computing Group, where he co-chairs the Embedded Systems Work Group and the Internet of Things Sub Group. Hanna is the author of several IETF and TCG standards and published papers, an inventor or co-inventor on 43 issued U.S. patents, and a regular speaker at industry events such as Interop and the RSA Conference. He holds a Bachelor's degree in Computer Science from Harvard University.
---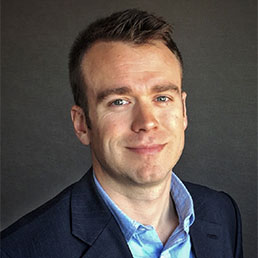 Lancen LaChance
Vice President of Product Management – IoT Identity Solutions, GlobalSign
Lancen is vice president of product management, IoT Solutions and is responsible for driving overall IoT product strategy, partnerships and roadmap. Lancen joined GlobalSign in 2010 as a senior systems engineer and is an expert in PKI technology. He is actively involved in several IoT industry groups including the Industrial Internet Consortium (IIC) and Trusted Computing Group (TCG). Additionally, Lancen is GlobalSign's key evangelist for the company's IoT security solutions and has spoken at several industry events.
---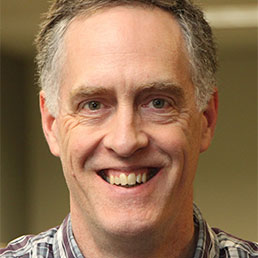 Brett Murphy
Director of Business Development, Industrial Internet of Things - Real-Time Innovation
Early on, Brett worked on controls analysis, hardware-in-the-loop test systems, robotics, real-time software development, and systems engineering in the aerospace and embedded software industries. More recently he has worked on product definition, market strategy and business development for embedded software tools, network middleware and scientific computing software. In the distant past, Brett received a BS and MS in Aerospace Engineering from Stanford University.
---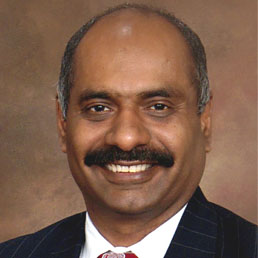 Jayraj Nair
Head, IoT Practice, Infosys
Jayraj Nair is Head of IOT Practice with Infosys. His unit is devoted to serving clients in multiple industries with evolving IOT technologies. His portfolio covers solutions for Asset Efficiency, Industrial Digital Thread, Connected (Car, Care, Home & Insurance) and complex system of systems implementations for Smart Cities, Farm, Retail & Energy. Over the last twenty five years, Jayraj has provided leadership in various stages of system development life cycle and is passionate about "Building & deploying solutions that add real value to the End User." Jayraj received his MS in Engineering & Management from MIT and his MBA from Iowa State.
---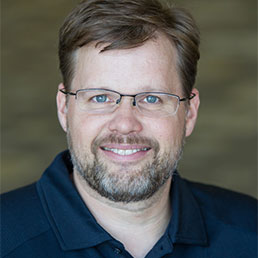 Jamie Smith
Director of Embedded Systems, National Instruments
Jamie Smith, Director of Embedded Systems at National Instruments, is the global leader of product management and go-to-market strategies for the company's industrial and embedded products, including NI CompactRIO, Vision, Motion and Wireless.
Since joining NI in 1996 as an application engineer, Jamie has held key leadership positions in sales, engineering, product strategy, corporate development, and marketing. Jamie has helped drive numerous strategic product and operational innovations during his time at National Instruments. He has been recently recognized as a Top Embedded Innovator by Embedded Computing Design and received an R&D 100 Award.
Jamie has been an active member of several industry organizations and is a frequent speaker at technical and business conferences. He is currently representing National Instruments as a voting member of the Industrial Internet Consortium. Jamie holds a bachelor's of science degree in physics from UC Santa Barbara and a masters in applied physics from Stanford University.
---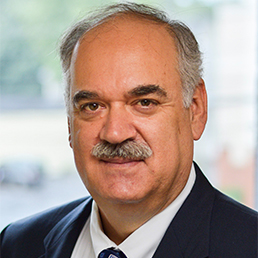 Dr. Richard Soley
Executive Director, Industrial Internet Consortium
Dr. Richard Mark Soley is Executive Director of the Industrial Internet Consortium and is responsible for the vision and direction of the organization. In addition to this role, Dr. Soley is Chairman and CEO of the Object Management Group (OMG) – an international, nonprofit computer industry standards consortium -- and Executive Director of the Cloud Standards Customer Council – an end-user advocacy group.
Previously, Dr. Soley was a cofounder and former Chairman/CEO of A. I. Architects, Inc., maker of the 386 HummingBoard and other PC and workstation hardware and software. Prior to that, he consulted for various technology companies and venture firms on matters pertaining to software investment opportunities. Dr. Soley has also consulted for IBM, Motorola, PictureTel, Texas Instruments, Gold Hill Computer and others. He began his professional life at Honeywell Computer Systems working on the Multics operating system.
A native of Baltimore, Maryland, U.S.A., Dr. Soley holds bachelor's, master's and doctoral degrees in Computer Science and Engineering from the Massachusetts Institute of Technology.
---