Industry IoT in Action Forum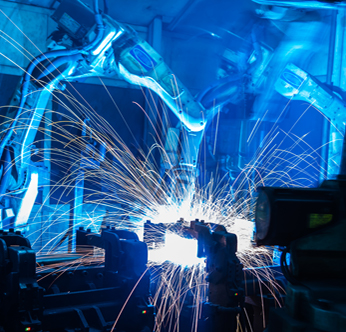 WHEN: Thursday, September 12th - 2:00 to 6:00pm
WHERE: Anaheim, California, USA
Disney's Grand Californian Hotel & Spa
WHO: Open to the public
COST: Complimentary (Pre-registration is required)
CONTACT: [email protected]
Follow Us: @IIConsortium

We are pleased to present the next event in our Global Event Series. The Industry IoT in Action Forum will feature presentations from and an interactive panel with thought-leaders in manufacturing, smart cities and technology research covering topics such as edge computing, digital twin and trustworthiness in IIoT.
Please join us for a thought-provoking afternoon highlighting how new IoT technologies can meet market needs in different industries.
Subscribe to our newsletter to stay tuned to all events and announcements. 
Agenda
time
presentation
presenter
2:00
Opening Remarks

Dr. Said Tabet, Lead Technologist, IoT and AI Strategy, Dell EMC, Member, IIC Steering Committee

2:10
Introduction to the Global Event Series

Wael William Diab, Vice President - AI, IoT Standardization and Strategy, Futurewei Technologies, Secretary, IIC Steering Committee
Kathy Walsh, VP of Marketing, Industrial Internet Consortium

2:20
Digital Twin + Industrial Internet for Smart Manufacturing – A Case Study in the Process Industry
3:00
IoT @ the Edge

David Nelson, Associate Technical Fellow/Chief Strategist for IoT/Cloud Computing, The Boeing Company

3:30
Break & Technology Demos
4:00
Security Panel: The Importance of Trustworthiness in Industrial IoT
5:00
Filling and Packing 4.0_v2 @ Nestlé

Tom Doney, Expert Engineer, Transversal Technology Development Center, Nestlé

5:30
Tying It All Together: IIOT and Smart Cities