Influencing Standards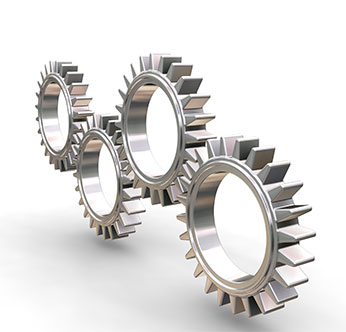 The Industrial Internet Consortium is at the forefront of accelerating innovation within the Industrial Internet.
Establishing universal interoperability in the Industrial Internet of Things (IIoT) is a prerequisite for its proliferation. Unfortunately, ensuring interoperability is a complex endeavor. It is not a matter of agreeing on a small set of standards to rule the IIoT world, but about carefully orchestrating complex and partially competing protocols and standards on multiple levels, including device integration, gateway technologies, short-range wireless communication, long-range wireless communication, messaging, event processing, data management, analytics, cloud operations, and so on. Vertical and domain-specific standards also play an important role.
No single organization can deliver the one standard that solves all interoperability problems. This is why the Industrial Internet Consortium is launching the Industrial Internet Interoperability Coalition (I3C).
The goal of I3C is to identify those interoperability hotspots that require special attention and position them on an IIoT interoperability heat-map. I3C is now bringing partners together to address clusters of interoperability hotspots with an integrative, holistic perspective.
Learn more about this exciting new initiative and email [email protected] to request email notifications when announcements are made concerning the I3C initiative.