INDUSTRIAL INTERNET REFERENCE ARCHITECTURE v 1.9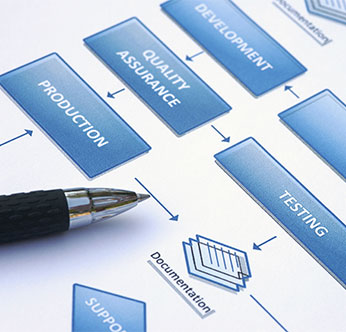 We are pleased to announce the publication of the Industrial Internet Reference Architecture v 1.9. First published in 2015 and best known as the IIRA, this standards-based architectural template and methodology enables Industrial Internet of Things (IIoT) system architects to design their own systems based on a common framework and concepts.
The IIRA addresses the need for a common architecture framework to develop interoperable IIoT systems for diverse applications across a broad spectrum of industrial verticals in the public and private sectors to achieve the true promise of IIoT.
The authors, editors and contributors to the IIRA are members of the Industrial Internet Consortium Architecture Task Group, under the Technology Working Group. Its participants represent a broad spectrum of the Industrial Internet Consortium membership including systems and software architects, business experts, security experts, and participants from many of the other Industrial Internet Consortium Working and Task Groups.
Why a New Version of the IIRA?
Like all Industrial Internet Consortium publications, the IIRA is a living document that is updated to reflect learnings from real-world IIoT deployments and the latest technology developments so that it not only remains relevant but also becomes more useful to IIoT practitioners. This release of the IIRA, V1.9, reflects a refinement over the previous version as IIC members work on major enhancements that will be published in the near future.
Iira V1.9 Updates
This new version of the IIRA provides standard vocabulary definitions for the viewpoints and functional domains, and describes roles for human users. The IIC IIRA V1.9 also includes information about wireless communications for industrial automation systems. Some examples of functional components that rely upon low latency, reliable wireless communications are robots on the manufacturing floor and control units in electric power plants, wind turbines and autonomous vehicles.
For more details on the IIRA such as its importance, value, and how the IIRA promotes interoperability within the IIoT, please see the Frequently Asked Questions (FAQ).
This update to the IIRA builds upon the large time investment made by numerous IIC members and organizations to produce the first release of the IIRA. In particular, we would like to thank the following authors and contributors to the IIRA including this new release:
Sam Bhattarai, Toshiba
Graham Bleakley, IBM
Marcellus Buchheit, Wibu-Systems
Chuck Byers, IIC
Amine Chigani, GE Digital
Mark Crawford, SAP SE
Jacques Durand, Fujitsu North America, Inc.
Anish Karmarkar, Oracle Corporation
---
Jean-Pierre LeBlanc, Lynx Software Technologies
Shi-Wan Lin, Thingswise, LLC
Robert Martin, The MITRE Corporation
Bradford Miller, GE Global Research
Brett Murphy, Real-Time Innovations (RTI)
Sven Schrecker, LHP Engineering Solutions
Eric Simmon, NIST
Daniel Young, Toshiba
Download PDF
Have questions or comments about the IIRA v 1.9? Email us here.