SPEAKER BIOS
---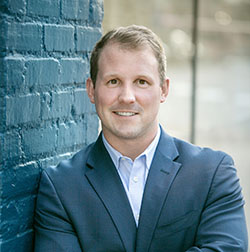 Christopher Beall
Account Executive, Building Clarity

Chris Beall aligns each customer's unique needs with Building Clarity and partner technologies to form the best possible solution for each customer. He guides customers through the process of identifying gaps in data and functionality in order to create a cohesive IT application configuration for facility and business support applications. Chris' experience as a technology consultant allows him to easily identify what systems and functionality need to be combined with legacy systems to drive visibility into building and portfolio operations. Outcomes of Chris' projects typically include increased visibility, control, and enhanced decision-making through analytical insights, which drive operational cost reduction.
---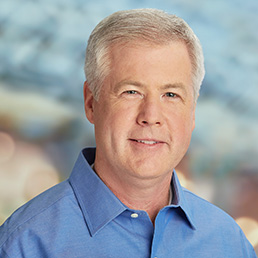 Conal Deedy
Director of Connected Vehicle Services, Volvo Trucks NA
Conal Deedy leads the connected vehicle strategy development and execution for Volvo Group in North America. His responsibilities include commercialization of Uptime services including Remote Diagnostics, Remote Programming and Volvo Analytics. These services leverage embedded telematics technology and analytics to drive a new paradigm in customer support. He has been with Volvo for 20 years and holds a Master's Degree in Transport Management from Chalmers University of Technology in Gothenburg.
---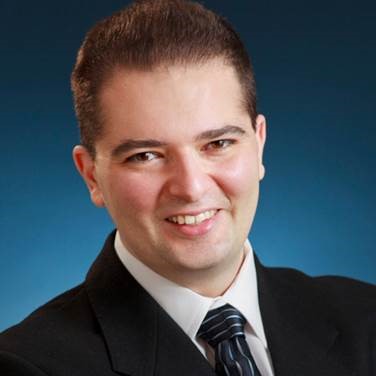 Wael William Diab
Senior Director, Huawei Technologies
Wael is a business and technology strategist with more than 875 patents to his name in the fields of networking and ICT. Skilled in strategy for breakout technology products at large companies, Wael has architected strategies, driven industry standards and led associated company technology roadmaps for Green Networking, Ethernet, Power over Ethernet, Ethernet in the First Mile (EFM), Cloud/Mist/Fog/Edge Networking, Internet of Things (IoT), Industrial Internet, IT/OT Convergence, Big Data, Blockchain, automotive networking, Intelligent Transportation Systems (ITS), audio video bridging, Time Sensitive and Deterministic Networking, ICT Sustainability, Open Compute and open source amongst others. Wael's work has encompassed the full incubation cycle from identifying new growth areas, protecting the intellectual property via patent portfolios, setting and driving standards strategies, and establishing the business plan through to executing on the technology roadmap, leading cross functional teams, engaging strategic customers and building industry ecosystems. Wael is currently a Senior Director at Huawei. Prior to Huawei, Wael held senior leadership roles at Fortune 500 companies, including Cisco and Broadcom.
Named winner of the 2011 TechAmerica Innovator Award for his leadership in Green Technology, Wael was recognized by the David Packard Medal of Achievement and Innovator Award. Wael holds BS and MS degrees in Electrical Engineering from Stanford University, a BA degree in Economics from Stanford, and an MBA with honors from the Wharton School of Business. He has been recognized as a world class prolific inventor with over 370 US issued patents and over 505 pending US patent applications in the ICT field. He is a published author, having coauthored Ethernet in the First Mile: Access for Everyone and key technical white papers including a recent publication on Industrial Analytics: The Engine Driving the IIoT Revolution.
---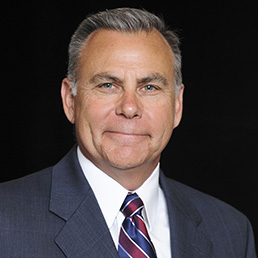 Jim Haskins
Smart & Connected Communities Business Development Manager, Cisco
Jim Haskins leads Cisco's Smart+Connected Communities Business Development for the Eastern U.S. Jim works with leaders in State and Local Government, as well as Education to develop strategies and solutions to improve transportation, safety and resilience, and drive economic, social and environmental sustainability.
---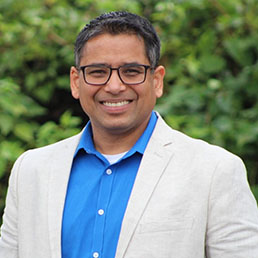 Dr. Rajive Joshi
Principal Solutions Architect, Real-Time Innovations (RTI)
Dr. Joshi is an experienced technologist who brings a rare combination of deep technical expertise, business experience, and meticulous execution with a penchant for excellence. Deep technical expertise includes distributed and real-time systems, embedded systems, system architecture, software architecture, data fusion, software development, and project leadership. Business experience includes working as a solution architect with premier national labs, large aerospace and defense companies, medium to large size companies in telecom and industrial automation, and Silicon Valley startups. Track record includes several product designs deployed in the market, successful turn-key project deliveries to customers from start to finish, first customer design wins in new markets, developing fresh leads into customers, and winning several funded government research proposals. He is a frequent public speaker at various technical conferences and forums in addition to leading customer specific technical meetings and publishes often in leading publications and trade journals. Dr. Joshi co-authored a book on multisensor data fusion and was a co-inventor on several patents in the areas of distributed systems, real-time systems, and control systems. He was the lead author and editor of the Industrial Internet of Things (IIoT) Connectivity Framework (IICF) for which he won the Industrial Internet Consortium's (IIC) highest honor, the Individual Contributor Award. His Ph.D. dissertation work on data fusion won the best thesis award from RPI, and the best paper award from IEEE. Currently Dr. Joshi serves as the Principal Solution Architect at Real-Time Innovations (RTI) and as the Chair of the Industrial Internet Consortium (IIC)'s Connectivity and Automotive Task Groups.
---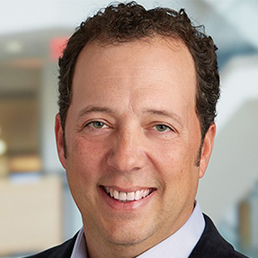 Jason Mann
Vice President of Internet of Things, SAS
Jason Mann is responsible for growing IoT revenue and providing global focus, strategic direction and alignment across the SAS IoT analytics portfolio. He oversees the research and development, product management and marketing, and execution of the sell-through strategy across the portfolio.
 "My job is to empower R&D teams to innovate and create the forward-looking solutions that enable customers to seize the opportunity inherent in IoT, solve specific business challenges and capitalize on the insights mined from the data," said Mann.
Prior to his current position, Mann served as Director of Product Management for Industry Solutions and the Internet of Things where he set the strategic IoT direction for SAS. He was also responsible for product management of the manufacturing and supply chain, retail, energy, and health and life sciences industry solutions. Prior to that, he served as Manufacturing Industry Strategist where he led the internal and external positioning of SAS' distinctive competence and value to the manufacturing industry.
Before joining SAS in 2003, Mann worked at Nortel Networks for 10 years where he led the multiyear design and implementation of global manufacturing operations and order management systems.
Mann received a bachelor's degree in industrial engineering from North Carolina State University.
---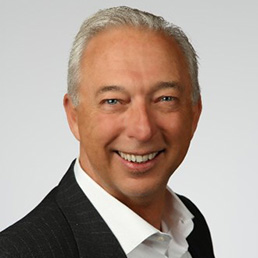 Christopher Miotke
Global Director, Automotive Autonomous Transportation, NetApp
The Global Director, Automotive Autonomous Transportation at NetApp since 2017, Christopher Miotke is responsible for developing strategic solutions to support NetApp's customers requirements in Autonomous Transportation and developing NetApp's Partner Ecosystem to define and deliver those AT Solutions.
Chris's expertise lies in Process, Business and Analytics with 30 years of industry experience, as well as Automotive, Manufacturing, Aerospace & Defense Industry Vertical expertise. He has designed automotive and manufacturing plant processes for over 100 facilities worldwide and has engineering experience in all manufacturing operations, R&D, and business solutions.
---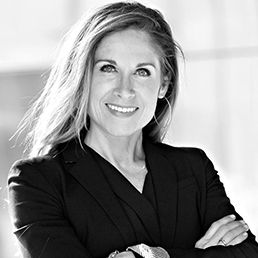 Ann Perreault
Global Product Director – Connected Utility, Honeywell
Ann has global responsibility for Honeywell Smart Energy's Connected Utility solution portfolio. In this role she leads the strategic growth and product portfolio for Honeywell's global connected software and advanced grid offerings. Prior to joining Honeywell, Ann has held strategic marketing and management positions in the energy and retail sector; most recently leading strategic development of the connected home products business within Geek Squad at Best Buy Corp based in Richfield, MN. Prior to working for Best Buy Ann had held a Product Director position at Eaton Cooper Power Systems.

While at Best Buy, Ann led the strategic development of an integrated service and product business plan and completed the first phase of implementation. The first phase drove a 20% increase in sales.

During her tenure at Eaton she drove strategy and new product innovation for the Cooper Power Systems Demand Response business, successfully launching new products and growth year over year in the business.
---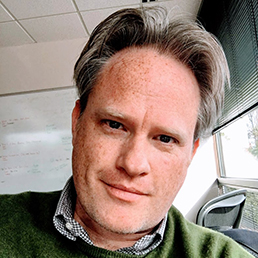 Ty Roberts
Vice President, Product Marketing, Networked Solutions
Ty is vice president of marketing for Itron's Networked Solutions group. He has 20 years' experience with the design, development and delivery of advanced solutions for global utilities. Early in his career, he specialized in the design of software solutions and business processes to support deregulated electricity markets in the USA, Canada and Australia, specifically related to financial settlements. He was a pioneer in the definition and realization of meter data management as a utility business function and has been involved with many of the largest global smart metering deployments over the last 10 years. Most recently, he lead smart grid solution marketing for Itron's Europe, Middle East and Africa region and has been responsible for defining market strategy for Itron's multi-service, IPv6 network solution.
---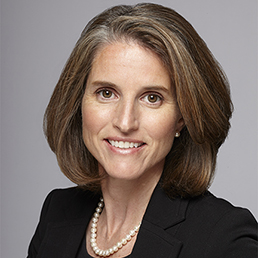 Jennifer Robinson
Director of Local Government Solutions, SAS
Jennifer Robinson is a member of SAS's U.S. Government Practice, working to help local governments maximize the use of their data through data integration, data management and analytics. Jennifer has a background in software development and local government. She has served as a Councilwoman for Cary, NC since 1999 and is a member of several boards including The NC League of Municipalities, Triangle J Council of Governments, and GoTriangle.
---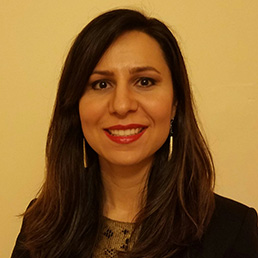 Dr. Katy Salamati
Transportation SME, SAS
Dr. Katy Salamati is the Transportation Subject Matter Expert at SAS US government division and is responsible for providing solutions to help DOTs and other transportation agencies make better-informed decisions in serving their citizens. Dr. Salamati has worked with numerous DOTs across the United States, local transportation agencies, federal government and international organizations to understand the current and emerging issues in transportation data needs and identify a proper solution to meet those needs. Dr. Salamati is also an adjunct faculty of Civil Engineering at North Carolina State University where she occasionally teaches graduate level courses, especially in Intelligent Transportation Systems. She has a PhD in transportation engineering and an MBA. She is the current chair of Emerging Technology and Paradigms committee of Regional Transportation Alliance (RTA).
---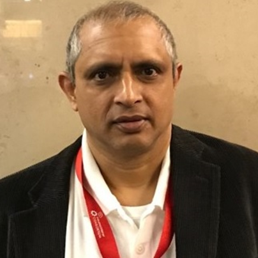 Dr. Chellury (Ram) Sastry
Tata Consultancy Services (TCS)
Dr. Chellury Ram Sastry is currently leading the North America (NA) Internet of Things (IoT) consulting practice at Tata Consultancy Services (TCS), Dallas, TX, USA. His responsibilities include developing innovative IoT, Machine/Deep Learning, Artificial Intelligence, and Cognitive Computing related solutions & services and products to support TCS industrial business units in all verticals including industrial automation and manufacturing, supply chain, transportation, smart/connected homes and cars, insurance & banking, life sciences, and smart grid technologies. At TCS, Ram is also responsible for enabling TCS to be part of a broad industrial IoT ecosystem by forming mutually beneficial partnerships and collaborative relationships with leading IoT industry players. Finally, TCS's point-of-contact at the Industrial Internet Consortium (IIC), and is an active contributor to various task groups working on IIoT use cases, digital twin interoperability, industrial analytics & AI, joint I4.0/IIC activities etc.
---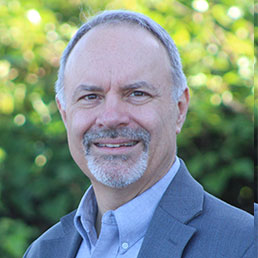 Dr. Stan Schneider
CEO, Real-Time Innovations, Inc.
Stan Schneider is CEO of Real-Time Innovations (RTI), the Industrial Internet of Things connectivity platform company. RTI is the largest embedded middleware vendor, with an extensive footprint in all areas of the Industrial Internet of Things, including Energy, Medical, Automotive, Transportation, Defense, and Industrial Control. RTI is an Industrial IoT (IIoT) leader, named the "Most influential company in the IIoT" by Appions and the "2016 IoT Emerging Company of the Year for the Enterprise Market" by Compass Intelligence.
Stan serves on the Industrial Internet Consortium Steering Committee and chairs its testbed subcommittee. Stan also serves on the advisory boards for Smart Industry and IoT Solutions World Congress. Embedded Computing Design Magazine presented Stan the Top Embedded Innovator Award for 2015.
Stan holds a BS and MS from the University of Michigan and a PhD in Electrical Engineering and Computer Science from Stanford University.
---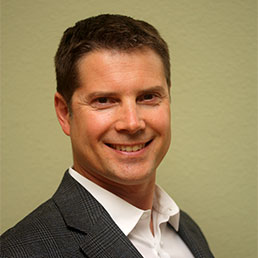 Sven Schrecker
Vice President and Chief Architect, Cyber Security, LHP Engineering Services
In his role as the Vice President and Chief Architect of Cyber Security, Sven Schrecker leads the division to address Cyber Security within the greater transportation vertical. He consults with Automotive OEMs and Tier 1/2 Suppliers to ensure Cyber Security of the vehicles and parts. He represents these companies to their supply chain, both up and down the chain, to negotiate proper cyber security solutions, roadmap, and timelines. His current industry-wide goals are to address pre-OTA Update integrity issues, legacy vehicle cyber security retrofits, and to work with standards organizations to properly define the cyber security requirements with the automotive vertical.
Sven is also the Founding Chair of the Industrial Internet Consortium (IIC) Security Working Group (SWG). He attended the first meeting of the IIC in Washington DC in March 2014 and became the chair soon after. He is the primary author of the Industrial Internet Security Framework which is the seminal document that lays the foundation for security, and trustworthiness in the Industrial Internet of Things, and is leading the team that is writing a technical paper on Automotive Trustworthiness. He Chairs the Automotive Security Task Group and co-chairs the Security Liaisons Task Group (along with the Industry 4.0 co-chair from Bosch) as well as the Security Editors Contributing Group.
Sven is the author of numerous security publications and has contributed to dozens of articles, blogs, podcasts, books and interviews. He is listed as an inventor on over four dozen security-related patents either pending or granted and was selected as a Top 50 Innovator of 2016 by Smart Industry magazine.
---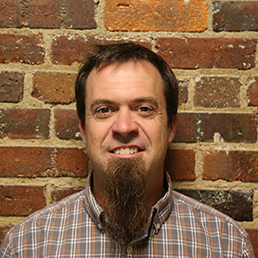 Tom Snyder
Executive Director, RIoT
Tom is Executive Director of RIoT, supporting Internet of Things and disruptive technology industry growth. By day he runs RIoT Labs at HQ Raleigh. In his spare time, Tom co-instructs Product Innovation Lab, a Forbes award winning multi-disciplinary course in Innovation and Entrepreneurship at NC State.

Prior to joining RIoT, Tom held an executive leadership role at the ASSIST Center, a National Science Foundation sponsored effort to create wearable electronics for healthcare monitoring. Previously, he spent two decades in product development and technology incubation in NC.

He's passionate about creating and fostering collaborations across disciplines, markets and cultures. He enjoys the outdoors, woodworking, boardgames, big crowds, craft beer and ideas that are just crazy enough to work.
---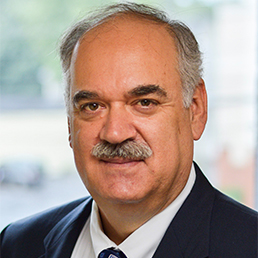 Dr. Richard Soley
Executive Director, Industrial Internet Consortium
Dr. Richard Mark Soley is Executive Director of the Industrial Internet Consortium and is responsible for the vision and direction of the organization. In addition to this role, Dr. Soley is Chairman and CEO of the Object Management Group (OMG) – an international, nonprofit computer industry standards consortium -- and Executive Director of the Cloud Standards Customer Council – an end-user advocacy group.
Previously, Dr. Soley was a cofounder and former Chairman/CEO of A. I. Architects, Inc., maker of the 386 HummingBoard and other PC and workstation hardware and software. Prior to that, he consulted for various technology companies and venture firms on matters pertaining to software investment opportunities. Dr. Soley has also consulted for IBM, Motorola, PictureTel, Texas Instruments, Gold Hill Computer and others. He began his professional life at Honeywell Computer Systems working on the Multics operating system.
A native of Baltimore, Maryland, U.S.A., Dr. Soley holds bachelor's, master's and doctoral degrees in Computer Science and Engineering from the Massachusetts Institute of Technology.
---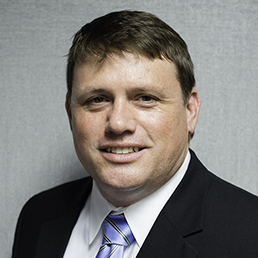 Terry Yates
PMO & Smart City Manager, Town of Cary, NC
Terry Yates serves as the Smart Cities Program Manager for Cary, North Carolina. He has more than 25 years of experience in voice, data and security systems within North Carolina Local Government. His staff are responsible for Cary's business, traffic, scada and public safety networks. This includes enterprise servers, storage and an extensive fiber optic and wireless network connecting Town facilities and traffic signals. He is directly responsibility for the Town's mobility program and license agreements with telecommunications and wireless providers, and is involved with the North Carolina Triangle Region's Google and AT&T Gigabit Broadband projects. Terry has led various multi-million dollar projects and in now focused on Smart Cities initiatives for Cary. His efforts in creating Cary's Simulated Smart City Program is globally recognized. He has also served on various appointed boards, task forces and committees and is a Certified NC Government Chief Information Officer.
---