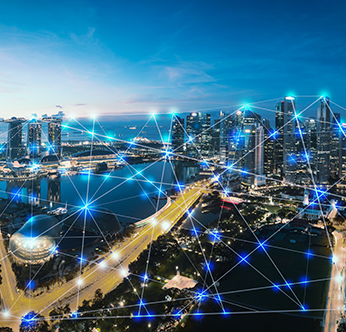 Building Intelligent Infrastructures
WHEN: Friday, Feb 15th - 8:30am to 2:30pm
WHERE: SAS Executive Briefing Center,
820 SAS Campus Drive, Cary NC
WHO: Open to the public
COST: Complimentary
HOSTS: Industrial Internet Consortium, SAS,
& Raleigh IoT (RIoT)
CONTACT: [email protected]
Follow Us: @IIConsortium
Addressing the demand for "smart everything" is challenging and impossible to tackle alone. From Smart Energy, Intelligent Transport Systems, Smart Cities and Smart Factory to key enabling technologies such as artificial intelligence, Over the Air (OTA) updates, security, data analytics and connectivity – the industrial internet opens the door to vast opportunities.
Where to begin?
Start small, test, learn, grow and scale to meet your changing environment and business needs. There are many available resources – learn how to find them… and use them.
Join the Industrial Internet Consortium, event partner, RIoT, and host, SAS, for a forum on February 15th, 2019. Hear from industry experts, marketplace leaders and end-user organizations who are building and deploying IoT solutions today.
This event has passed. Videos of presentations can be found in the table below.
Agenda
Time
Presentation
Presenters
8:00am
Continental Breakfast & Check-in
8:30

Welcome - IIC & RIoT Overview

8:40

IIC Global Event Series Intro

Wael William Diab, Senior Director, Huawei Technologies, Co-chair, IIC GES Task Group, Secretary, IIC Steering Committee
Kathy Walsh, Vice President of Marketing, Industrial Internet Consortium

8:45

IIC Keynote: Automotive Trustworthiness: Road to Security Model

Sven Schrecker, Vice President & Chief Architect, Cyber Security, LHP Engineering Solutions

9:15

RIoT Keynote: Smart Cities, Smart Power

9:45

Interactive Panel: Smart Cities Infrastructures

Moderator: Tom Snyder, Executive Director, RIoT
Panelists:

10:45
Coffee Break & Technology Demos
11:15

SAS Keynote: Value Generation in the IoT Ecosystem

Jason Mann, Vice President of Internet of Things, SAS
Ann Perreault, Global Product Director – Connected Utility, Honeywell

11:45

Case Study: Improving Response Time & Customer Experience Using Building Automation Systems

Terry Yates, PMO & Smart City Manager, Town of Cary, NC

12:00

Case Study: Energy Management Solution for Commercial Buildings and Industrial Facilities

12:15
Lunch & Technology Demos

Microgrid Testbed
Smart Factory Web Testbed
Machine Learning for Predictive Maintenance Testbed
SAS AIoT Conveyor Belt Demo
SAS Motor Pump Demo
Fraysen Systems: Sensor Integration with MIS & ERP Systems
AASA Inc., Bi-directional LiFi

1:30

Interactive Panel: Intelligent Transport Systems

Moderator: Dr. Richard Soley, Executive Director, Industrial Internet Consortium
Panelists:

2:30
Closing comments & adjournment